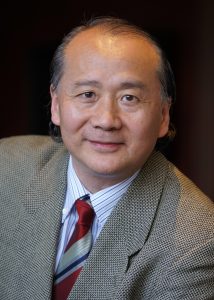 LIN Yousheng
Chinese renowned Top-level National Conductor of the Shanghai Opera House,
Adjunct Professor and Master Supervisor at Shanghai Conservatory of Music,
Adjunct Professor in the School of Music at Shanghai University,
Adjunct Professor in the School of Music at Shanghai Normal University,
The President of Shanghai Institute of Instrumental Conducting,
Evaluation Expert of the National Art Fund,
Expert of the "Elegant Art on Campus" lecture group of the Ministry of Education of the People's Republic of China
Mr. Lin graduated from the Department of Composition and Conducting at Shanghai Conservatory of Music in 1983 under the tutelage of Professor HUANG Xiaotong, a Chinese renowned conducting educator. Since 1992, Mr. Lin has awarded the "Special Government Allowance" issued by the State Council of the People's Republic of China.
Mr. Lin has conducted the Saarland State Theater Orchestra and the Nordhausen Symphony Orchestra in Germany, the Tokyo Philharmonic Orchestra in Japan, the China Symphony Orchestra, the Beijing Symphony Orchestra, the Shanghai Symphony Orchestra, and the Taipei Symphony Orchestra in Taiwan.
As an opera conductor, Mr. Lin presented the premiere of world-famous operas such as Turandot, Così fan tutte and La belle Hélène in China. He directed the Chinese opera The Savage Land in Germany and Switzerland. In addition, he has conducted operas: La Boheme, Eugene Onegin, Die Fledermaus, Tosca, Carmen, Cavalleria Rusticana, Pagliacci, L'elisir d'amore, Rigolletto, La Traviata, Falstaff, Die lustige Witwe as well as the Chinese operas Ms. JIANG Zhuyun, The King of Chu and The Savage Land. Mr. Lin also conducted a lot of Chinese and western ballet, such as Giselle, Swan Lake and The Qin Dynasty.
Mr. Lin has visited and performed all over the world in a number of countries such as Germany, Switzerland, Spain, Poland, Austria, Thailand, Japan, Denmark, Sweden, Finland, Singapore, Russia, the United States, and other regions such as Hong Kong, Macau, and Taiwan.
Mr. Lin also has won a bunch of awards in the Shanghai International Art Festival and "Shanghai Spring" International Music Festival. In 2000, he won the Best Conductor Award of the "Ninth International Wind Music Festival" in Rybnik, Poland, the "Top Ten Worker Artist" in Shanghai, and Shanghai Excellent Art Educator. Since 1995, he has been credited in the "Who's Who in the World" published by international celebrity centers such as the United States, the United Kingdom, and Hong Kong. In 1999, he was selected by the Central Committee of the Communist Youth League in the Dictionary of Chinese Outstanding Contemporary Youth.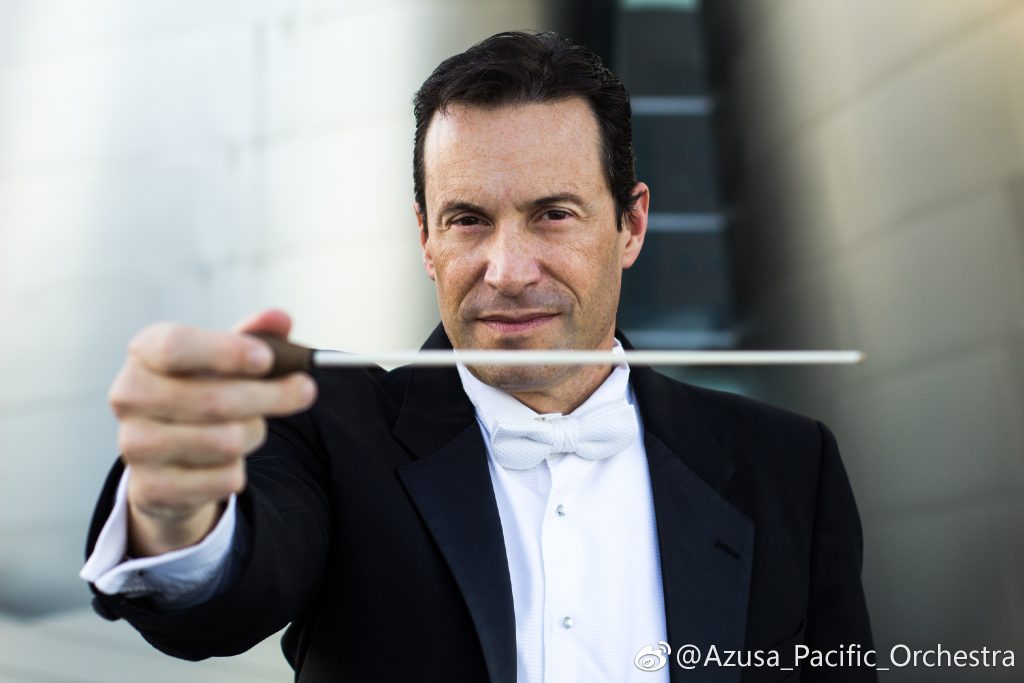 Christopher Russell, M.M.
Christopher Russell is Associate Professor and Chair of the Music Performance department at Azusa Pacific University (APU) in Southern California. He is conductor of the APU Symphony Orchestra and leads their graduate instrumental conducting program. The Los Angeles Times called him "a forcefully dramatic conductor with a strong technique". The Herald Times said Russell's performance "both tamed and enticed the orchestra to create a texture at once controlled and impassioned".
Guest conducting appearances include the MasterWorks Festival in Ohio and Indiana, the Orquestra Sinfônica Heliópolis in São Paulo, Brazil, the International Orchestra Festival and the Yellow River Symphony in Zhengzhou, China, the Harbin Symphony, and the Shenzhen City Philharmonic. He has also conducted at Carnegie Hall, the Sydney Opera House, and prestigious concert halls in London, Vienna, Prague, Moscow, and Saint Petersburg. Russell was on the jury for the final round of the 4th and 5th Hong Kong International Music Festival.
As a music lecturer, he is a regular pre-concert speaker for the Los Angeles Philharmonic. He has also presented lectures for the Philharmonic Society of Orange County and the Pacific Symphony. Internationally, he presented lectures at the openings of two new theaters in China: the Florence Culture and Arts Exchange Center in Dalian and the Sound of the Phoenix Theater in Qingdao. For the LA Phil, he has interviewed many famous classical artists including Gustavo Dudamel, Esa-Pekka Salonen, Jaap van Zweden, Emanuel Ax, Leila Josefowicz, and John Adams.
Russell's musical interest also extends to performing rarely-heard older music including the U.S. or California premieres of many works from the early and mid-20th century including music by Havergal Brian, Rued Langgaard, Bohuslav Martinu, and Allan Pettersson. An advocate for conducting American music abroad, he conducted the Australian and Brazilian premieres of Ives' 2nd Symphony and the Russian premiere of Peter Mennin's Symphony No. 5. Russell conducted the world premiere of the Symphony in A composed in 1878 by Leopold Damrosch with the APU Symphony. They recorded an all-Damrosch disc which was internationally released on the British record label Toccata Classics.
For over 20 years until 2019, he conducted the Orange County School of the Arts Symphony Orchestra where he regularly received accolades for the orchestra's quality and adventurous programming. The American Society of Composers, Authors, and Publishers has awarded him their prestigious Award for Programming of Contemporary Music for youth orchestras on ten occasions. Seven of those times, he was awarded first place in the United States.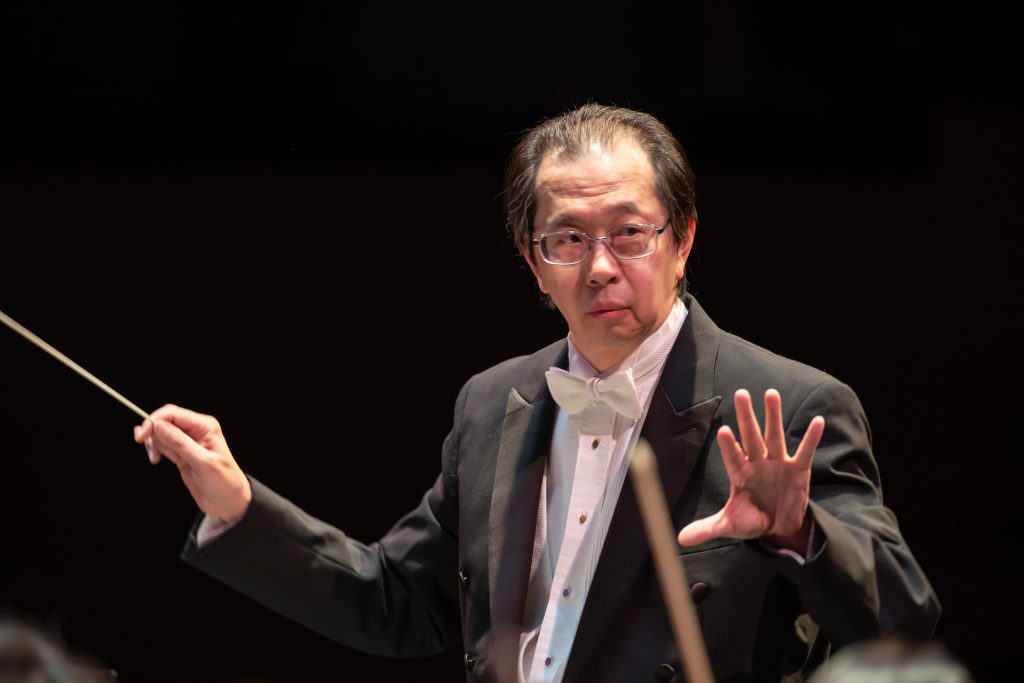 Fung Ho
Fung Ho, violinist, served as Concertmaster for the West L.A. Symphony Orchestra from 1992-2001 and was Concertmaster for the Burbank Chamber Orchestra (now Burbank Philharmonic Orchestra) from 1992-97. He is currently the Music Director and Conductor of the Olympia Philharmonic Orchestra and Olympia Youth Orchestra. He has also guest-conducted concerts being held at the University of Southern California (USC). World premieres of works by Darren Bloom, Hong Diep, Amanda Harberg, Dr. John M. Kennedy, Dr. Daniel Kessner, Frank Ezra Levy and Masatoshi Mitsumoto were also given to his credit in conducting different orchestras in venues such as the Walt Disney Concert Hall and Zipper Hall. Mr. Ho moved to Los Angeles in 1984 from New York City where he served as Concertmaster for both the Brooklyn Chamber and Queens Philharmonic Orchestras. He has also given solo and chamber music recitals in New York, Los Angeles, Vancouver and Minnesota.
Besides keeping a busy schedule performing, Mr. Ho also maintains a studio of young and talented students. He was President of the Los Angeles Section of the American String Teachers Association (ASTA) and also served as President of the West San Gabriel Valley Branch of the Music Teachers Association of California (MTAC). Mr. Ho holds a Master's Degree of Music in Violin Performance from the Manhattan School of Music in New York where he studied with the late Carroll Glenn. Later on, in Los Angeles, he researched pedagogy and repertoire with the late Noumi Fischer. Besides his degrees in music, Mr. Ho also holds a MS degree in Hematology and BS degree in Biology.
Currently, Fung Ho is on the violin faculty of Azusa Pacific University as well as string and chamber music faculty of the Los Angeles County High School for the Arts (LACHSA). Previously, he was on the violin/viola and orchestra faculty at Cal State Univ. Los Angeles (CSULA) for the past 15 years. Mr. Ho has also served on the faculty of the International Institute for Young Musicians (IIYM) at KU Lawrence and UC Santa Barbara during the summers for 8 years. This year will also mark one of his many annual involvements in teaching at the Cal State Fullerton Violin Camp in the summers.
In the summer of 2001, he was invited by the Music Office of the Hong Kong Government to be the guest conductor at the Hong Kong Youth Music Camp and a concert with the Hong Kong Youth String Orchestra was presented at the Hong Kong Cultural Centre on July 29, 2001, receiving critical acclaim. On March 8, 2008, under the direction of Mr. Ho, the Olympia Youth Orchestra performed in Walt Disney Concert Hall as a result of being selected as one of the Youth Orchestra Partners of the Los Angeles Philharmonic Orchestra. In the summer of 2013, Mr. Ho led a successful 5 city concert tour throughout China with a chamber orchestra comprised of members of the Olympia Youth Orchestra. In Spring of 2016, he also led an elite group of students from the Olympia Youth Orchestra (Olympia Chamber Society) on a tour in China and Hong Kong, well received by local audiences.
Mr. Ho was invited as one of the adjudicators at the Hong Kong International Music Festival Music Competition Finals in previous years. He has also given masterclasses in the US as well as Hong Kong, China, Taiwan and Singapore. Many of his violin/viola students have gone on to further their musical studies in music conservatories all over the country. In 2020, Mr. Ho was recognized as the Outstanding Studio Teacher of the Year by the California Chapter/Los Angeles Section of the American String Teachers Association.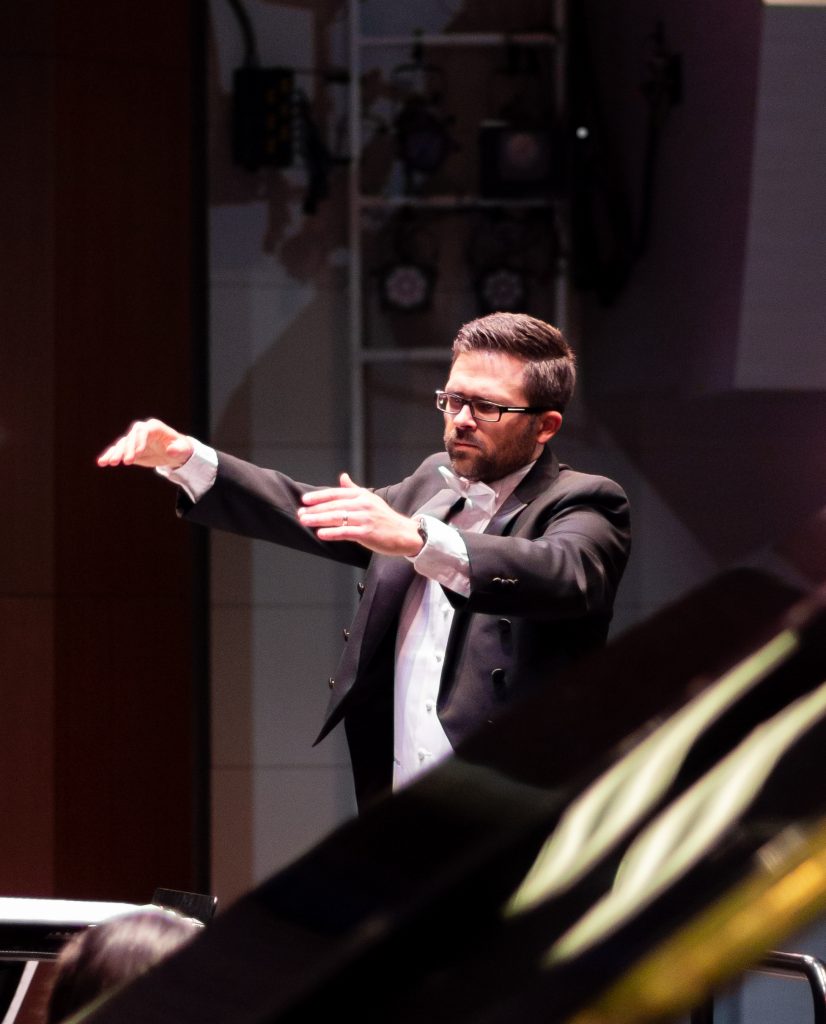 John Burdett, Ed.D.
Dr. John Burdett is an Associate Professor in the Azusa Pacific University School of Music where he serves as Director of Music Education and Wind Ensemble conductor.  His duties include facilitating the music education program, and teaching graduate students pursuing the Master of Music in Conducting and the Master of Music in Music Education degrees. Under his leadership, the APU Wind Ensemble have presented acclaimed performances at the 2018 California All State Music Education Conference and Southern California School Band and Orchestra Association conference and been part of commissioning notable composers including Bill Connor, Dana Wilson, David Biedenbender, Gary Kuo and John Mackey. Their recording of choral compositions set for wind band by Sir John Rutter, Z. Randall Stroope and Kevin Memley, have been utilized by music publishers such as TRN and Imagine Publishing as source recordings for conductors and teachers throughout the world.  Most recently, as a leading member of the California Wind Band Commission Consortium, the Wind Ensemble commissioned and premiered RISE by acclaimed contemporary composer Adam Schoenberg.
Dr. Burdett completed music education and conducting degrees at Azusa Pacific University and California State University, Los Angeles before earning the Doctorate of Music Education from the University of Illinois at Urbana-Champaign, where he served as a teaching assistant in the Music Education and Band Divisions. In addition to his dissertation research into the experiences of students with hearing loss in instrumental music, John's research interests include the performance practice of symphonic compositions with LatinX stylistic influences, the psychosocial components of conducting, the democratization of decision making in large concert ensembles, and increasing accessibility to music education for marginalized student populations. He is fortunate to have had extensive conducting study with Dr. Abel Ramirez, Prof. James F. Keene, and Dr. Roby George, in addition to masterclass study with Donald Hunsberger, Col. Timothy Foley and Michael Tilson Thomas.
Dr. Burdett conducts, performs on saxophone, and records throughout the Los Angeles area and has toured in the United States and Japan with a variety of classical, jazz and commercial ensembles. He has published and presented his research at European and American conferences, including the International Society for Music Education, Spirituality and Music Education, and California Music Educators Association and contributed to the Peter Lang (Oxford) series.  Dr. Burdett has conducted regional and state honor bands and orchestras in Texas and California, and serves as lead adjudicator with the Music Center of Los Angeles Spotlight Awards Classical Instrumental Division.     
In his efforts to support the pursuits of instrumental music teachers and their students, Dr. Burdett co-founded both the California Wind Band Commission Consortium and the Arcadia Music and Arts Symposium. Every summer, the Arcadia Symposium is home to over 400 student musicians and instrumental teachers from various backgrounds and specialties, keen to learn from creative and forward-thinking pedagogues, conductors, philosophers, and performers in discussion and presentation, all aimed at invigorating music education in California and beyond.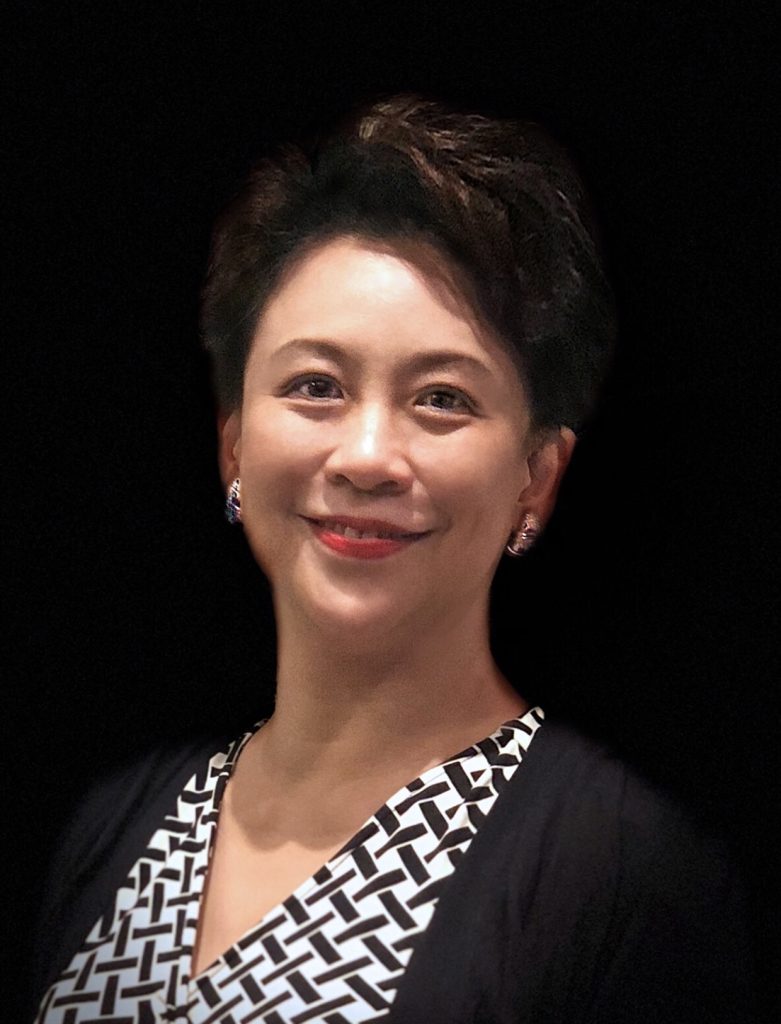 YANG Qing
Chinese renowned Mezzo-soprano, Master Supervisor, Vocal Professor of School of Music at Shanghai Normal University, former opera actor at Shanghai Opera House, Top-level National Actor.
As an opera actor, Ms. Yang has acted important roles in more than ten Chinese and western operas as well as a bunch of art songs in Chinese, Italian, French and German with world-famous conductors, directors and opera actors around the world.
Aa a vocal professor, Ms. Yang emphasizes on both artistic practice and teaching research. She was the first person who founded the course of "Operatic Ensembles" in the school of Music at normal universities in China, which was a major breakthrough in the setting of normal curriculum.
In recent years, Professor Yang has published three albums of "Operatic Ensembles," which domestically filled up the gap in vocal pedagogy in China. These three albums have been the teaching materials for the course of "Operatic Ensembles" initiated and hosted by her. The course of "Operatic Ensembles" also has been rated as Extraordinary Courses.
As a pedagogy researcher, Professor Yang has published the thesis titled "Several Contradictions in Music Performance". She also participated in the seminar of the Vocal Music Academic Committee of the Education Branch of Chinese Education Society, served as the editor-in-chief of "Selected Works of Vocal Music as Textbooks for Higher Education" published by Shanghai Education Publishing House.
In addition, Professor Yang also served as a jury member of the first Bergonzi International Vocal Competition, the National Normal Vocal Music Competition, the CCTV Young Singer's Grand Prix Competition, "Shanghai's Spring" Bel Canto, and Chinese Golden Bell Award for Music.
Professor Yang has taught outstanding students who have won a number of awards in professional and international vocal competitions. Those students have won prizes in the 18th Rolando Nico Rossi International Vocal Competition in Italy, places of top ten in the first Bergonzi International Vocal Competition (Shanghai Division), prizes of top ten in the Bel Canto in Chinese Golden Bell Award for Music (Shanghai Division). There was a large amount of her students have been awarded in National University Musicology (Teacher Education) Vocal Music Graduate Singing Invitational Competition, the CCTV Young Singers Grand Pix Competition (Shanghai and Yangtze River sections), as well as major awards in the Bel Canto group of professional vocal music competitions at the level of nation and province such as "Pearl River Caesarburg Piano" National College Music Education Professional Vocal Competition.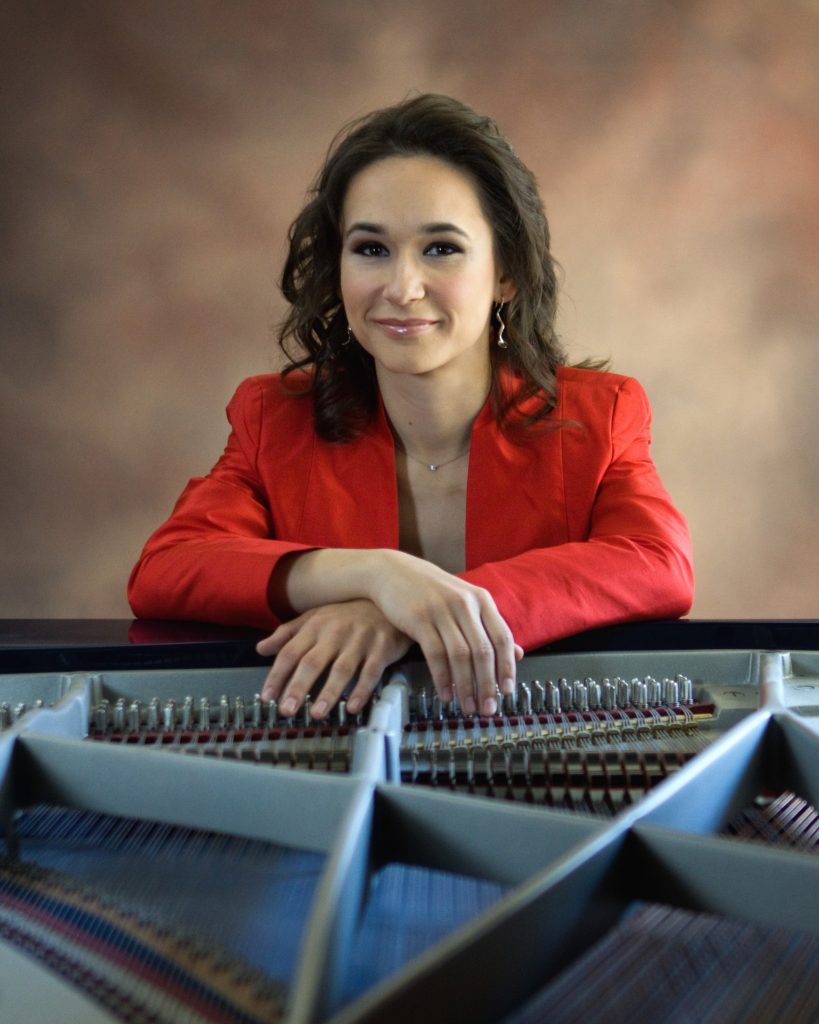 Éva Polgár, D.M.A
Éva Polgár is a sought-after recitalist, concerto soloist, chamber musician, recording artist, educator, and adjudicator. Beyond her devotion to performing traditional piano repertoire, her creative personality particularly shines through her work in contemporary music and multidisciplinary arts. Her interest in the fusion of the arts has developed into an extensive collaboration with visual artist Sándor Vály. Their albums of experimental music inspired by literature and visual arts are released under Ektro Records and broadcast on Finnish national radio. Born and raised in Hungary, Polgár's dedication to Hungarian culture has led her to specialize in the music of Franz Liszt and Béla Bartók. Her interpretation of Liszt's piano works was praised by Liszt scholar Alan Walker as "A stunning performance! A real artist!"
Polgár has toured the Americas, Asia, and Europe. Her latest concerto performances have included appearances with conductors Horst Förster at the Gewandhaus zu Leipzig, Tamás Vásáry at the Danube Palace in Budapest, and David Jacobs at the University of Oregon. Her Carnegie Hall debut on November 24, 2020, with violinist Kristóf Baráti and clarinetist Bence Szepesi was praised by the New York press. Other recent chamber music concerts at the Bothnia Biennale festival in Seinäjoki, Finland, and at the Hungarian Radio Hall in Budapest, Hungary, featured music of Brahms, Debussy, Bartók, and Bernstein. An avid promoter of contemporary music, Polgár actively collaborates with composers. She is currently preparing for the world premiere of Andrew S. Lloyd's new set of piano preludes, commissioned by the Barlow Endowment, at the University of Texas at San Antonio in September of 2021.  
A graduate of the Franz Liszt University and the Sibelius Academy, Polgár earned her Doctor of Musical Arts degree at the University of North Texas (UNT). She has won top prizes in competitions including the 2012 Los Angeles International Liszt Competition (LAILC). Co-directors since 2017, Katherine Hickey's and Éva Polgár's intent is to ensure the successful continuation of LAILC as well as to foster young musicians in the early stages of their professional careers. To support her endeavors in mentoring rising talents and promoting the musical heritage of Franz Liszt, the Hungarian Academy of Arts has awarded her a three-year grant to design a series of twenty-nine concerts in Austria, Hungary, and the U.S. between September of 2020 and August of 2023.
A committed educator and adjudicator, she has taught masterclasses, presented at festivals, and adjudicated competitions such as the LAILC, the Bogotá International Piano Festival, and the Tulsa University Summer Piano Academy. After holding teaching positions at UNT and at Texas Woman's University, Polgár has joined the piano faculty at Azusa Pacific University in California. Besides her teaching appointment, she is elected member of Board of Directors at the Southern California Chapter and the national organization of the American Liszt Society. www.evapolgar.com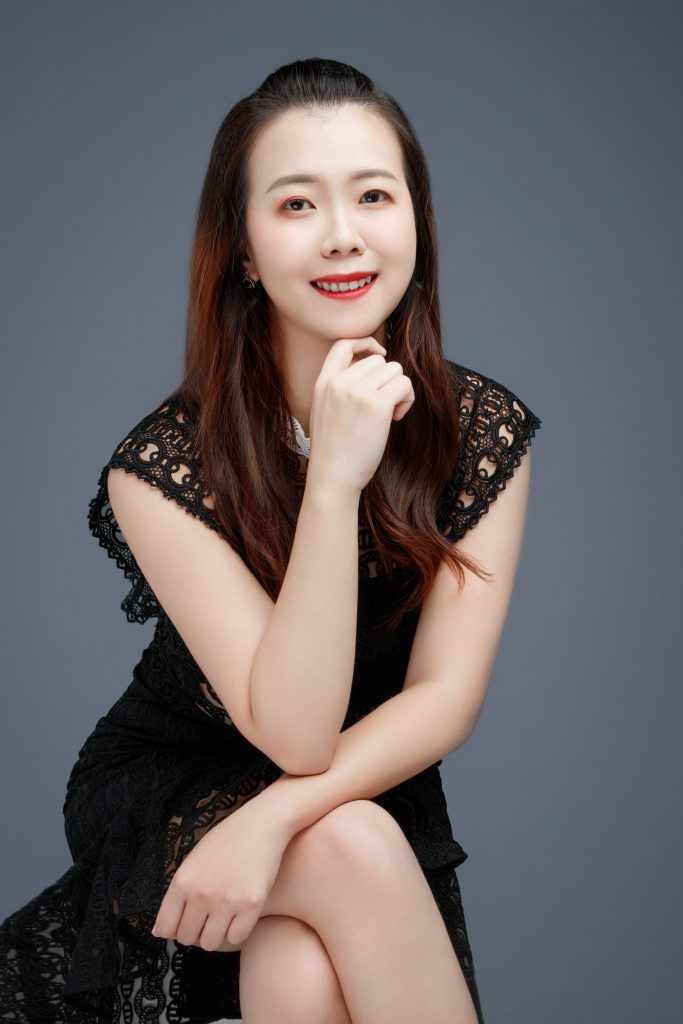 Xiao Chen, D.M.A.
Chinese-born pianist Xiao Chen is currently on faculty at Mount Saint Mary's University, having served as Lecturer in Piano Performance at the University of California, Los Angeles (UCLA) in 2019. A dedicated pedagogue, Ms. Chen founded and directed the Los Angeles Young Virtuoso International Music Festival, with the objective of providing performance and educative opportunities for students from all over the world.
Ms. Chen is actively engaged as both a soloist and chamber musician throughout the U.S., China, and Europe, having performed at prestigious venues such as Carnegie Hall, Fischer Center for Performing Arts, and Shanghai Concert Hall. Her performances have been well received by many; New York Concert Review praised her that "she has a strong interest in communicating, and that urge is apparent in performances of expressiveness and purposefulness", while Shanghai Youth Daily said, "her energetic and breathtaking performance impressed the audience".
Ms. Chen is the recipient of several prizes; awards include The American Prize, Frances Walton Competition, Carmel Music Society Piano Competition, The Muse International Competition, 'London' Grand Prize Virtuoso International Music Competition, and Steinway & Sons International Youth Piano Competition. As the winner of the Frances Walton Competition in 2017, she played a concert tour across Washington State, during which she gave recitals and was aired live on Classical KING FM 98.1. Furthermore, Ms. Chen has served as a jury member in many piano competitions, including the New West Symphony Piano Competition in Los Angeles, "Pearl River Keyserburg" International Youth Piano Competition, and Hainan Airline Piano Competition. As a recording artist, Ms. Chen has recorded for Yamaha's Disklavier Educational Network and the Scott Joplin Piano Works Archive.
Ms. Chen has been invited to perform in a number of music festivals, including the Morningside Bridge Summer Festival, Yellow Barn Music Festival, Pianofest Summer Festival, Aspen Music Festival, Manchester Music Festival, and Italy Perugia Music Fest. Over the years, she has worked with esteemed pianists and artists such as Gary Graffman, Seymour Lipkin, Yoheved Kaplinsky, Richard Goode, Peter Frankl, Claude Frank, Wu Han, Gloria Cheng, Ann Schein, Paul Schenly, Vivian Hornik Weilerstein, Joseph Lin, Neal Stulberg, Antonio Lysy, Movses Pogossian, and the Shanghai Quartet.
Additionally, Ms. Chen has participated as an educator on occasions. She has collaborated with Bard Conservatory US-China Music Institute and created a new piano course for young students and beginners in China. In 2017, She partook in an outreach tour in Washington State that spanned over 20 schools, teaching and performing for more than 2000 students. Her role as an educator also extends to online course. She has published many online courses for piano performance practice which are distributed on major Chinese educational platforms. In addition, Ms. Chen has been invited to present lectures at UCLA, and give talks and concerts as a recurring guest at the Santa Monica College.
Ms. Chen attended Bard College as a double major, receiving her Bachelor of Music degree in Piano Performance under Melvin Chen from the Bard College Conservatory of Music, and her Bachelor of Arts degree in Language and Literature from Bard College. She furthered her studies at The Juilliard School in New York under Jerome Lowenthal, obtaining her Master of Music degree. Most recently, Ms. Chen received her Doctor of Musical Arts degree at UCLA under the tutelage of Inna Faliks.
Ms. Chen recently released her new solo album "Kaleidoscope" with Sheva Collection.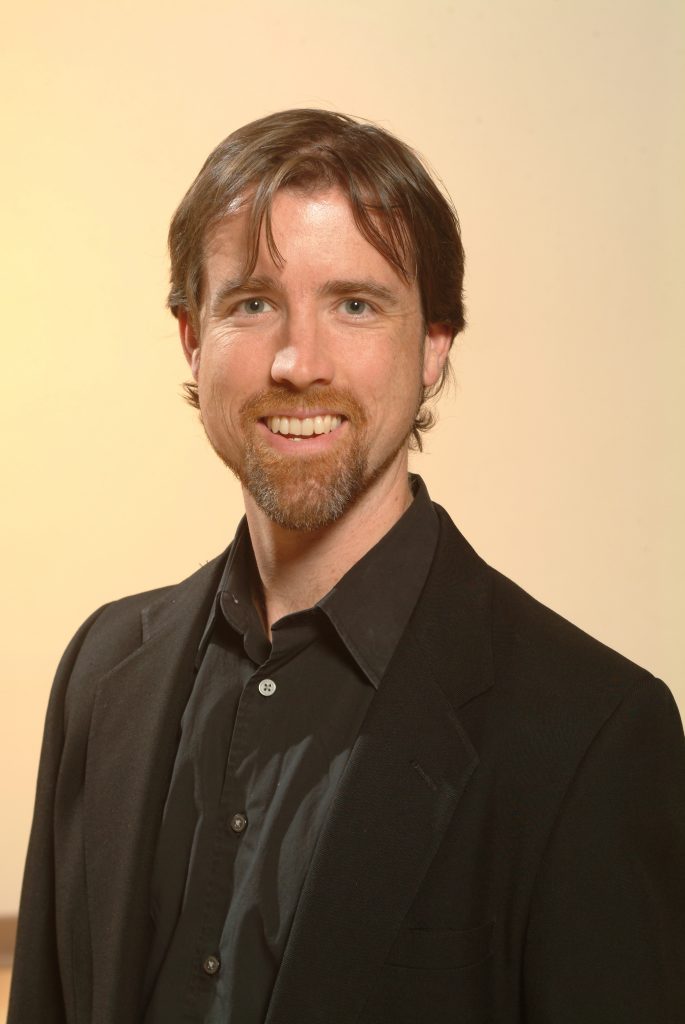 Joel Clifft, D.M.A
As a collaborative pianist, Joel Clifft has had the pleasure of performing with many world-class musicians, including Midori (violin) Ma Xiao Hui (erhu) and Ken Grant (clarinet). He has extensive international performance experience, touring throughout Germany, Switzerland, Austria, England, Sweden, Norway, Finland, Denmark, Brazil, Korea, China and Singapore. In addition, he has performed by invitation at the United Nations headquarters in New York, both as a collaborative pianist and as a soloist.

Dr. Clifft earned his doctoral degree from the University of Southern California while studying with Dr. Alan Smith and Bernadene Blaha. His primary area of emphasis was keyboard collaborative arts, with minor fields in solo piano, music theory, and composition. He graduated Pi Kappa Lambda and was chosen as the "Most Outstanding Graduate" at both the Master's and Doctoral levels. He attended USC on a full scholarship and in addition, was a recipient of the Gwendolyn Koldofsky scholarship.

Dr. Clifft is proud to serve as Director of Keyboard Studies at Azusa Pacific University, where he teaches piano, music theory, accompanying and ear training courses. A highly respected pedagogue, he frequently serves as a judge for competitions, including MTAC, MTNA, Classical Masters Music Festival, local, regional and state competitions.

In addition to his experience in the classical genre, Dr. Clifft is musically adept in the widest variety of settings, including musical theater, ballet, studio recording, sacred music, jazz and popular music. He also enjoys working as a commercial vocalist, performing for clients such as Universal Pictures, The Paramount Group, and Dreamworks.

In 2010, Dr. Clifft created Music Theory Pro, an iPhone app for music education. MTP teaches music theory and ear training using cutting-edge mobile technology. To date, the app has received more than 140,000 downloads in over 100 countries.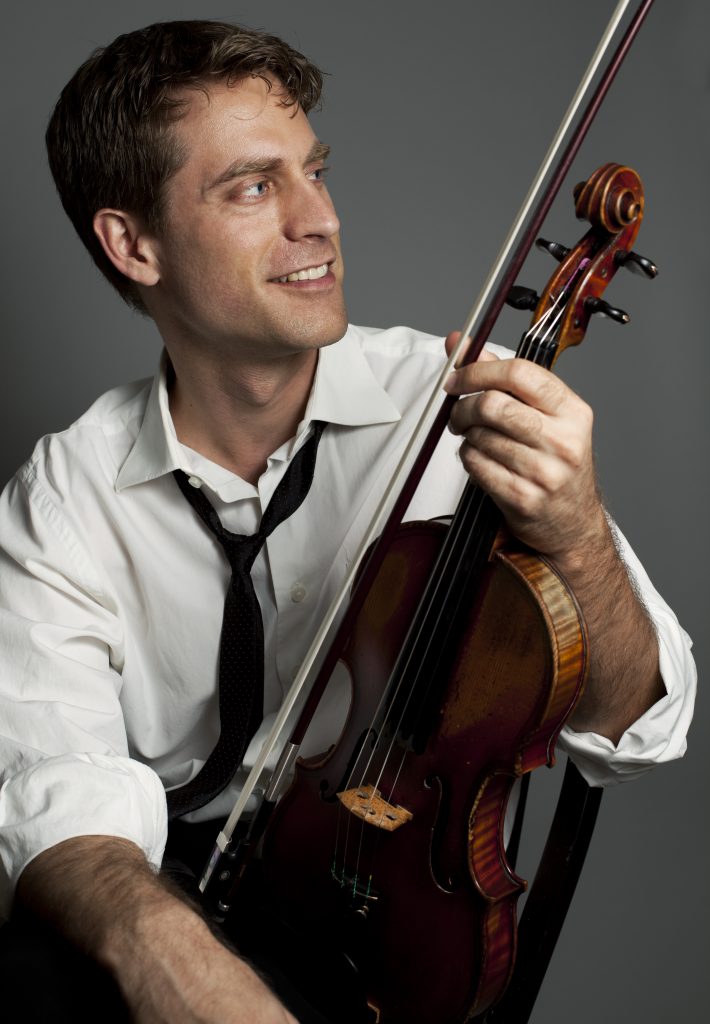 Alex Russell, D.M.A
Alex Russell began studying the violin in San Diego, California, at the age of two. He first performed on national television at the age of 11, and at 15 years old won his first professional orchestral position. During his career he has been a member of orchestras throughout California and Ohio and has worked with such conductors as James Levine, John Williams, Michael Tilson Thomas, Sir Neville Marriner, James Conlon, Carl St. Clair, Sergiu Comissiona, Luis Lane, and Rafael Frühbeck de Burgos.

An avid performer of both chamber and solo music, Russell has given chamber music recitals in a dozen countries across four continents and has a performed with orchestras in Sweden, Lithuania, Ukraine, Armenia, South Korea, Canada, and throughout the U.S. He has performed on numerous occasions on local, national, and international radio and television broadcasts, and, as a recording artist, he has produced six full-length albums, selling over fifteen thousand copies to date. He is very committed to teaching: he is Assistant Professor and Director of String Studies at the College of Music and the Arts at Azusa Pacific University and has given masterclasses around the world at music schools and conservatories, including Komitas State Conservatory in Yerevan, Armenia, and the P. Maiboroda Music School in Zaporozhye, Ukraine.

Russell has received fellowships to study at a number of music festivals, including the Tanglewood Music Festival and the Aspen Music Festival. He holds a Master's in Violin Performance from the Cleveland Institute of Music, where he studied with Paul Kantor. He has completed his DMA in Violin Performance with Alice Schoenfeld at the University of Southern California. Russell performs on an 1865 Auguste Sebastien Philippe Bernardel violin.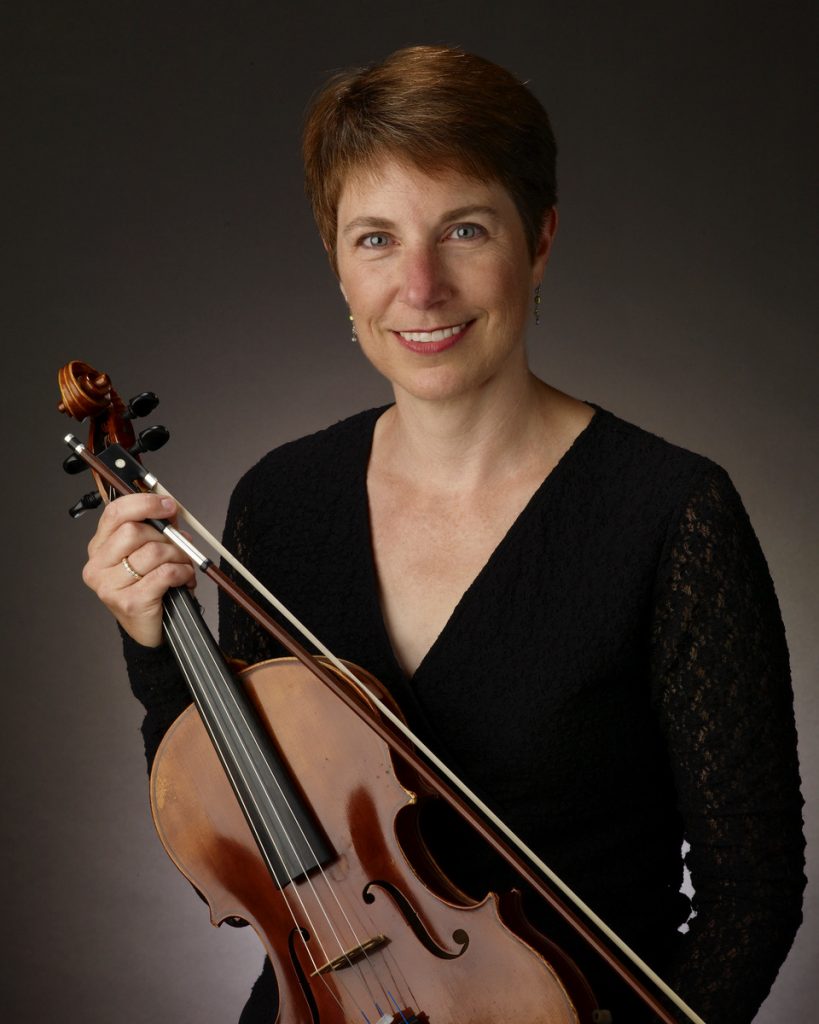 Lisa Boyko
Lisa Boyko joined The Cleveland Orchestra in 1991, after serving as a member of the New Orleans Symphony, Toronto Symphony, and the Minnesota Orchestra. Born in Cleveland and raised in Tucson, Arizona, Ms. Boyko studied for two years in Vienna at the Musikgymnasium and the Hochschule für Musik. In 1985, she received a Bachelor of Music degree from the Cleveland Institute of Music (CIM), where she was a student of Robert Vernon.
Ms. Boyko has appeared as alumni soloist with the Cleveland Institute of Music Chamber Orchestra in the Cleveland premiere of Darius Milhaud's Concertino d'été and continues to perform regularly in solo recitals and chamber music concerts. She is a faculty member at CIM and Case Western Reserve University and has taught at the Encore School for Strings in Hudson and the Masterworks Festival in Spartanburg, SC.
Ms. Boyko is active in local organizations that support and promote music and arts education, including the CIM Alumni Association, Cleveland Chamber Collective, Ohio Viola Society, and Inlet Dance Theatre. In her spare time, she is an avid traveler who also enjoys gardening, reading, and languages.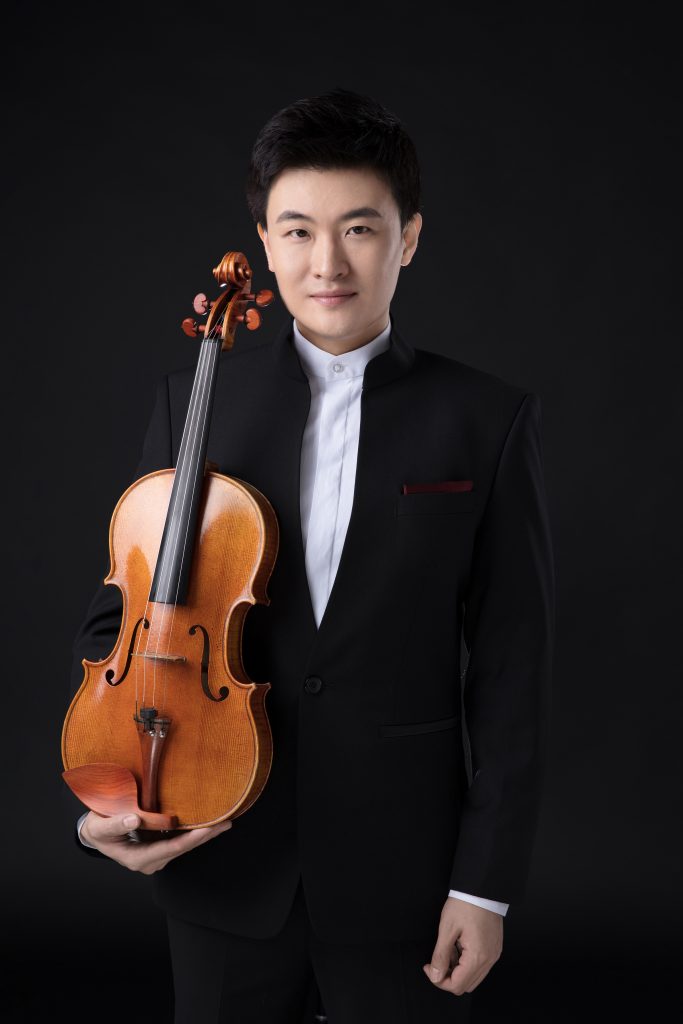 WEI Zhen
Associate Professor of Viola at the School of Music at Shanghai University
Postgraduate Supervisor of Viola at Shanghai Orchestra Academy
Viola Faculty at Shanghai Conservatory of Music (SCM) and the Music School Affiliated to the SCM
Former Principal Viola of Shanghai Symphony Orchestra (SSO)
Guest Principal Viola of Shanghai Philharmonic Orchestra
Committee Member of Shanghai Musician Association
Mr. WEI Zhen was born in Qingdao, China. He studied violin performance with Prof. ZHENG Shi sheng, Prof. HUANG Chen xing, Prof. FANG Lei, and Prof. CHEN Xin zhi and earned his bachelor's degree in violin performance at the Shanghai Conservatory of Music (SCM). During his graduate studies, Zhen studied with Prof. SHEN Xi di, one of the most famous viola educators in China. Under the tutelage of Prof. SHEN, Zhen participated auditions and was appointed as the Principal Viola in a number of international music festivals symphony orchestra such as the Pacific Music Festival (PMF). In 2007, Zhen won the Second Prize in the National Viola Competition in Beijing. Zhen also held several solo recitals with great success in Beijing Forbidden City Concert Hall.
In 2009, Zhen was appointed as the Principal Viola of Shanghai Symphony Orchestra after the global recruitment. In 2011, Zhen became a founder member of the String Quartet of Shanghai Symphony Orchestra with other three principal musicians of SSO. Two year later, they released their first album. In 2013, Zhen completed and published Orchestral Audition Excerpts for Viola in China, which has been the textbook in the conservatories of music in China with great reputation of reviews. In 2017, Zhen joined in the School of Music at Shanghai University as the Associate Professor of Viola. After two years, Zhen received enthusiastic response on his new solo album "Romantic Viola" which was recorded and released in 2018. In 2019, Zhen edited and published Kreutzer Studies or Caprices for the Viola in China.
Mr. WEI Zhen also made achievements in professional teaching: a number of his students have been accepted by higher music institutions all over the world, including the Juilliard School of Music, the Bard College of Music, and Manhattan School of Music with full scholarships; in addition, some of his students have been taken in the occupational symphony orchestras such as Shanghai Symphony Orchestra, Shanghai Philharmonic Orchestra, Shanghai Opera Symphony Orchestra, etc. to serve as the principal or the associate principal positions in viola section.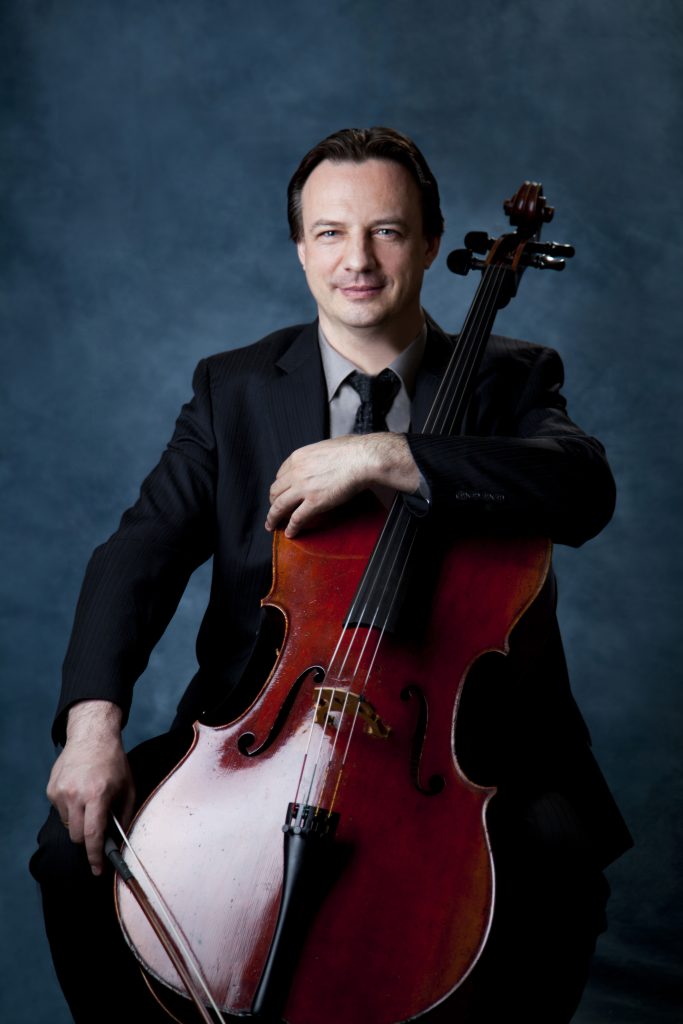 Marek Szpakiewicz, D.M.A
Polish-born cellist Marek Szpakiewicz has been described by Yo-Yo Ma as an artist whose "energy, motivation, earnestness and generosity of spirit are evident through his work." Pulitzer Prize-winning composer John Corigliano stated, "(Szpakiewicz's) performance of my 'Fancy on a Bach Air' is absolutely gorgeous."

Szpakiewicz's work has drawn praise from critics in Europe, the United States and Japan, describing him as "a gifted player," "with expansive vision and immense authority," "no technical limitation," and "a rare performer who internalizes a profound musical world within." Polish and American radio stations have broadcasted his live performances, including the one-hour special program dedicated solely to his music on KUSC, the largest non-profit classical music station in the country. Strad Magazine comments on Szpakiewicz's live recording of Ernest Bloch's Schelomo as "remarkably accurate realisation of the score."

He began cello lessons at the age of six in Lublin, Poland. In his early years, he studied with Ryszard Losakiewicz and Stanislaw Firlej. He later studied with Stephen Kates at the Peabody Conservatory. Szpakiewicz completed his doctorate degree under the tutelage of Eleonore Schoenfeld at the Thornton School of Music at the University of Southern California. He also studied with such distinguished cellists as Daniil Shafran, Lynn Harrell, and Siegfried Palm.

Szpakiewicz currently teaches cello and chamber music at Azusa Pacific University, where he serves as Director of Chamber Music. His students have won top prizes at numerous international and national competitions, including International Cello Competition in Chile and the American Protégé International Piano and Strings Competition, among others. In addition, his former students have been accepted by such schools as Juilliard School, Peabody Conservatory, New England Conservatory, Manhattan School of Music, and USC Thornton School of Music.

He has also contributed his talent to film orchestration as a collaborator with Polish composer Jan A.P. Kaczmarek. Among the scores he has worked on, the music for the critically acclaimed movie "Finding Neverland," received the 77th Academy Award for Best Original Score in 2005.

In 2008, Szpakiewicz earned permanent residency from the U.S. government as an "Extraordinary Ability Artist." The title means that he has "sustained national or international acclaim and the achievements have been recognized" in his field, according to the U.S. Citizenship and Immigration Services.

In 2011, Szpakiewicz received recognition from Los Angeles County Supervisors Zev Yaroslavsky and Michael Antonovich for organizing a musical event to raise relief funds for the March 11 earthquake and tsunami victims in Japan. Szpakiewicz has been supporting the Soma Children's Orchestra in Fukushima, organized by El Sistema Japan, since its inception in 2012, through various charity concerts. He also visited the orchestra in 2014 to provide musical guidance. He donated a portion of the proceeds from his debut recital in Tokyo in 2015 to the Soma Children's Orchestra in the form of a half-sized cello. This gift will encourage younger children to join the cello section of the orchestra.

For more information on Marek Szpakiewicz: http://www.szpakiewicz.com
Andrew Anderson
-Lakeside Artists Guild Founder-
Andrew is a bassist with the Lyric Opera of Chicago Orchestra, the Grant Park Symphony Orchestra, the Chicago Philharmonic, and performs regularly with Music of the Baroque. He has performed with the Minnesota Orchestra, Detroit Symphony, Fort Worth Symphony, Columbus Symphony, American Ballet Theater, and the Joffrey Ballet. 
Andrew is the founder of the Lakeside Artists Guild and Academy.  Andrew enjoys teaching positions at the Chicago College of Performing Arts at Roosevelt University and The Wheaton College Conservatory in addition to his private studio in Northwest Indiana. Andrew was recognized as 2018 Illinois Studio Teacher of the Year by the Illinois Chapter of the American String Teachers Association. Andrew was the featured guest soloist at the Midwest Clinic in 2015. In 2018 Andrew became the orchestra director at Illiana Christian High School. 
Andrew has a Bachelor of Music Degree from the University of Michigan, a Master of Music Degree from Indiana University, and served as a doctoral teaching fellow at the University of North Texas. Andrew's teachers include Stuart Sankey, Lawrence Hurst, Jeff Bradetich, Larry Zgonc, Bill Clay, Steve Molina, and his father Dave Anderson. Andrew studied string pedagogy with Robert Culver at the University of Michigan, and low string pedagogy at Indiana University with Helga Winolt.