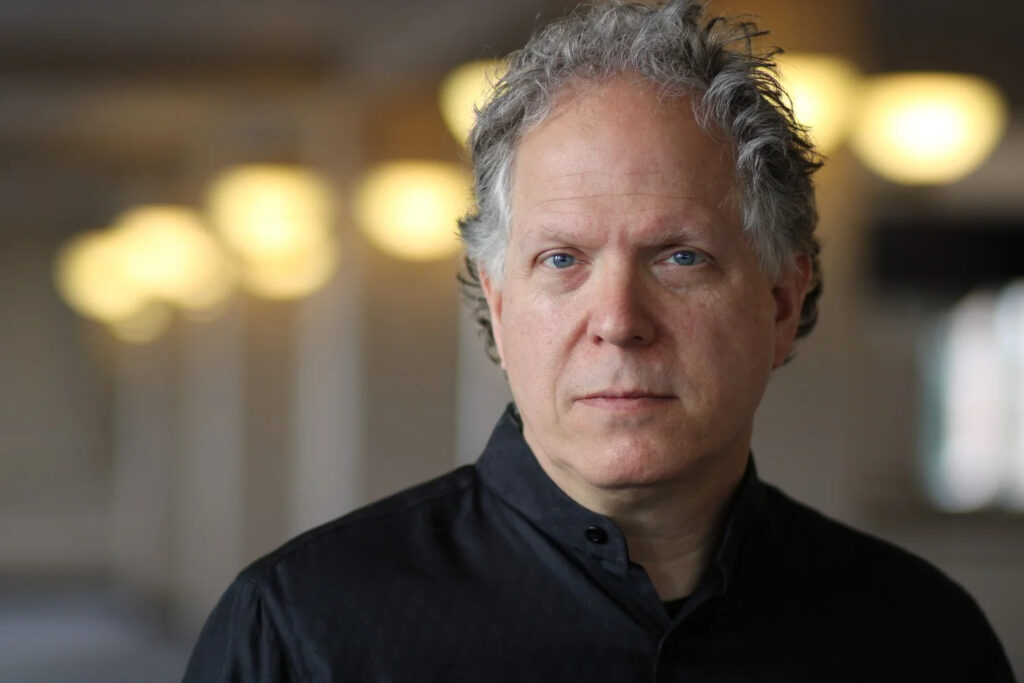 Delta David Gier
Delta David Gier has been called a dynamic voice on the American music scene, recognized widely for his penetrating interpretations of the standard symphonic repertoire, passionate commitment to new music, and significant community engagement.
Orchestras Mr. Gier has conducted include the New York Philharmonic, the Philadelphia Orchestra, the Cleveland Orchestra, the Chicago Symphony, the St. Louis Symphony, and the Minnesota Orchestra. Last season he conducted the American Composers Orchestra in the inaugural concert of the China-U.S Composers Project; this season will include engagements with several Chinese orchestras and master classes at the Shanghai Conservatory.
In Europe, his engagements include the Bergen Philharmonic (Norway), the Polish National Radio Symphony (with which he has several recordings), and the Bucharest Philharmonic, along with many other orchestras in Italy, Hungary, Poland, Romania, Slovakia and Turkey. In the Americas, he has had a long relationship with the National Symphony Orchestra of Costa Rica and has conducted several orchestras in Mexico, including the Orquesta de Camera de Bellas Artes. In Asia, Mr. Gier's engagements have included the Singapore Symphony and the Thailand Philharmonic, where he will return three times this season.
Since 2004, Mr. Gier has been the music director of the South Dakota Symphony Orchestra. During that period the orchestra has been lauded for its programming (including seven ASCAP awards). His series based on the Pulitzer Prize was called "an unprecedented programming innovation" by the Wall Street Journal and has included residencies with composers Jennifer Higdon, Steven Stucky, Zhou Long, and Paul Moravec. Under his direction, the SDSO has expanded its offerings with a cycle of Mahler symphonies and an annual semi-staged opera.
The Lakota Music Project was developed under Gier's direction to address racial tensions between Native Americans and whites in the region the SDSO serves. Now in its sixth year, the LMP is a side-by-side program with the SDSO and Lakota musicians which explores the role music plays in their respective cultures, seeking to engender understanding and healing between estranged peoples. Other engagement projects with the SDSO have included Arab (with Simon Shaheen), Chinese (with composers Chen Yi and Zhou Long) and Sudanese/Somali refugees (with the Bernard Woma Ensemble).
For 15 seasons, Delta David Gier served as an assistant conductor of the New York Philharmonic. He studied at the University of Michigan under the renowned conducting teacher Gustav Meier, along with studies at the Tanglewood Music Center and Aspen Music Festival. He was a Fulbright scholar in eastern Europe from 1988-90. Also, in demand as an educator, Mr. Gier has served as guest faculty at the Curtis Institute, Yale School of Music, San Francisco Conservatory, and SUNY Stony Brook. He has chaired the music jury of the Pulitzer Prize and is a frequent panelist for the League of American Orchestras.
2011 Pulitzer Prize 
Music Jury Chair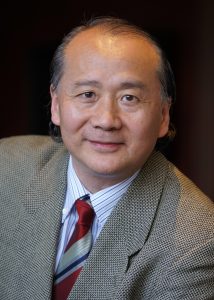 LIN Yousheng
Chinese renowned Top-level National Conductor of the Shanghai Opera House,
Adjunct Professor and Master Supervisor at Shanghai Conservatory of Music,
Adjunct Professor in the School of Music at Shanghai University,
Adjunct Professor in the School of Music at Shanghai Normal University,
The President of Shanghai Institute of Instrumental Conducting,
Evaluation Expert of the National Art Fund,
Expert of the "Elegant Art on Campus" lecture group of the Ministry of Education of the People's Republic of China
Mr. Lin graduated from the Department of Composition and Conducting at Shanghai Conservatory of Music in 1983 under the tutelage of Professor HUANG Xiaotong, a Chinese renowned conducting educator. Since 1992, Mr. Lin has awarded the "Special Government Allowance" issued by the State Council of the People's Republic of China.
Mr. Lin has conducted the Saarland State Theater Orchestra and the Nordhausen Symphony Orchestra in Germany, the Tokyo Philharmonic Orchestra in Japan, the China Symphony Orchestra, the Beijing Symphony Orchestra, the Shanghai Symphony Orchestra, and the Taipei Symphony Orchestra in Taiwan.
As an opera conductor, Mr. Lin presented the premiere of world-famous operas such as Turandot, Così fan tutte and La belle Hélène in China. He directed the Chinese opera The Savage Land in Germany and Switzerland. In addition, he has conducted operas: La Boheme, Eugene Onegin, Die Fledermaus, Tosca, Carmen, Cavalleria Rusticana, Pagliacci, L'elisir d'amore, Rigolletto, La Traviata, Falstaff, Die lustige Witwe as well as the Chinese operas Ms. JIANG Zhuyun, The King of Chu and The Savage Land. Mr. Lin also conducted a lot of Chinese and western ballet, such as Giselle, Swan Lake and The Qin Dynasty.
Mr. Lin has visited and performed all over the world in a number of countries such as Germany, Switzerland, Spain, Poland, Austria, Thailand, Japan, Denmark, Sweden, Finland, Singapore, Russia, the United States, and other regions such as Hong Kong, Macau, and Taiwan.
Mr. Lin also has won a bunch of awards in the Shanghai International Art Festival and "Shanghai Spring" International Music Festival. In 2000, he won the Best Conductor Award of the "Ninth International Wind Music Festival" in Rybnik, Poland, the "Top Ten Worker Artist" in Shanghai, and Shanghai Excellent Art Educator. Since 1995, he has been credited in the "Who's Who in the World" published by international celebrity centers such as the United States, the United Kingdom, and Hong Kong. In 1999, he was selected by the Central Committee of the Communist Youth League in the Dictionary of Chinese Outstanding Contemporary Youth.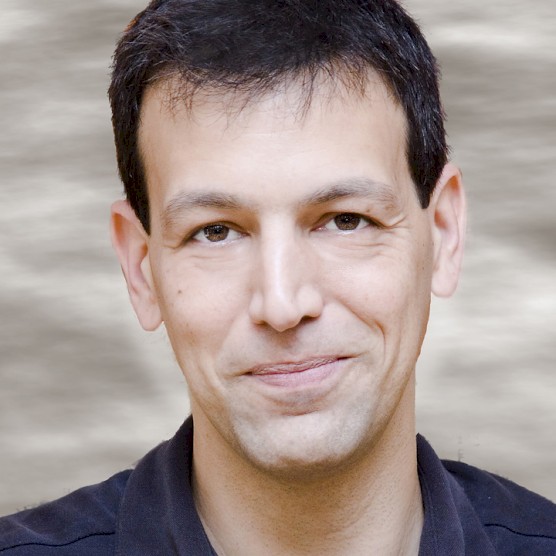 Paul Richards, DMA
Born in New York City in 1969 to a musical family, composer Paul Richards has been engaged with music since childhood, including forays into various popular styles, the Western canon, and Jewish sacred and secular music through his father, a cantor.  All of these experiences inform his creative activities, which have included numerous orchestral, vocal, chamber, and theatrical works, including two full-length operas.  Hailed in the press as a composer with "a strong, pure melodic gift, an ear for color, and an appreciation for contrast and variety," and praised for his "fresh approach to movement and beautiful orchestral coloration," his works have been heard in performance throughout the country and internationally on six continents. 
Commissions have come from organizations including the Florida Orchestra, the Boston Brass, the Southwest Florida Symphony Orchestra and Chorus, the Jacksonville Symphony Orchestra, White Snake Projects, Partners for the Arts Abroad, Florida State Music Teachers' Association, and Music Teacher's National Association, Duo 46, Sonoran Consort, Meet the Composer-Arizona, Arizona Repertory Singers, Arizona Commission on the Arts, and the Catalina Chamber Orchestra.  In addition, many of the top university wind programs in the country have commissioned Richards' work, and his theatrical work has included music for dance, plays, film, and three full-length operas.
He has been recognized in numerous competitions, winning the St. Mary's College/Kaplan Foundation Commission Competition, the Columbia Summer Winds Outdoor Composition Contest, the Flute New Music Consortium Composition Competition, the Jacksonville Symphony Orchestra's Fresh Ink Florida Composers' Competition, the International Section of the New Music for Sligo/IMRO Composition Award and the Truman State University/M.A.C.R.O. Composition Competitions. Other honors and awards include Special Distinction in the ASCAP Rudolph Nissim Prize, Finalist in the American Composers Orchestra Whitaker Reading Sessions, Second Prize in the International Horn Society Composition Competition, First Place in the Voices of Change Composers Competition, two First Place prizes in the Guild of Temple Musicians Young Composers Award, and many others. 
Music by Paul Richards is recorded on the Meyer Media, Capstone, Mark, Summit, MMC, Raven, and Pavane labels, and his works are published by Carl Fischer Music, TrevCo Music, Jéanne Inc., the International Horn Society Press, and Margalit Music.  Currently Research Foundation Professor of Music and head of composition and theory at the University of Florida, where he has been on the faculty since 1999, he served as Visiting Professor at Florida State University in 2016, and previously taught at Baylor University.  Richards earned the Doctor of Musical Arts degree in Composition at the University of Texas at Austin, and the Bachelor of Music and Master of Music degrees in Theory and Composition at the University of Arizona.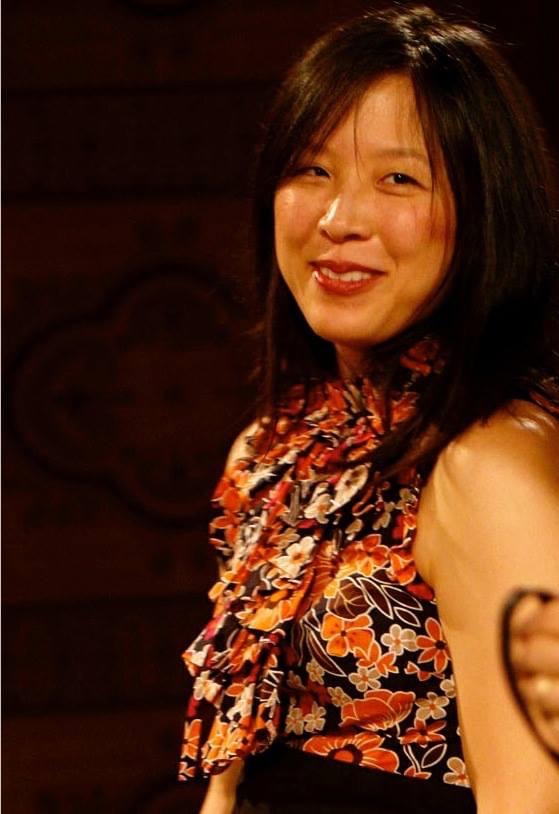 Melinda Lee Masur
Lauded for her "impeccable technique and artistic interpretation" [The Columbian], pianist Melinda Lee Masur has performed on all three stages of Carnegie Hall, at London's Wigmore Hall and Purcell Room, the Berliner Philharmonie, at the Ravinia Festival, Festival Les Muséiques Basel and in Boston's Symphony Hall. As chamber musician, Masur has performed with such artists as Augustin Hadelich, Alban Gerhardt, Fanny Clamagirand, Adrian Brendel and Thomas Quasthoff. She is pianist and founding member of The Lee Trio, celebrated worldwide for its "gripping immediacy and freshness" and "rich palette of tone colours" [The Strad]. The Trio has given world, American and European premieres of piano trios by composers including Uljas Pulkkis, Nathaniel Stookey, Philip Lasser, Jane Antonia Cornish, Laurence Rosenthal & Sylvie Bodorova and garnered awards such as the Recording Prize at the Kuhmo International Chamber Music Competition in Finland and the Gotthard-Schierse-Stiftung grant in Berlin. 
A graduate of Harvard University and the Hochschule für Musik und Theater Hannover, Germany, Melinda is the Director of Piano Chamber Music at the Boston University Tanglewood Institute. Together with her husband, Ken-David Masur, she is Artistic Director of the Chelsea Music Festival, an annual summer music festival in New York City praised by The New York Times as a "gem of a series" and frequently featured amongst its Best Classical picks of the season. 
Melinda Lee Masur is a Steinway Artist.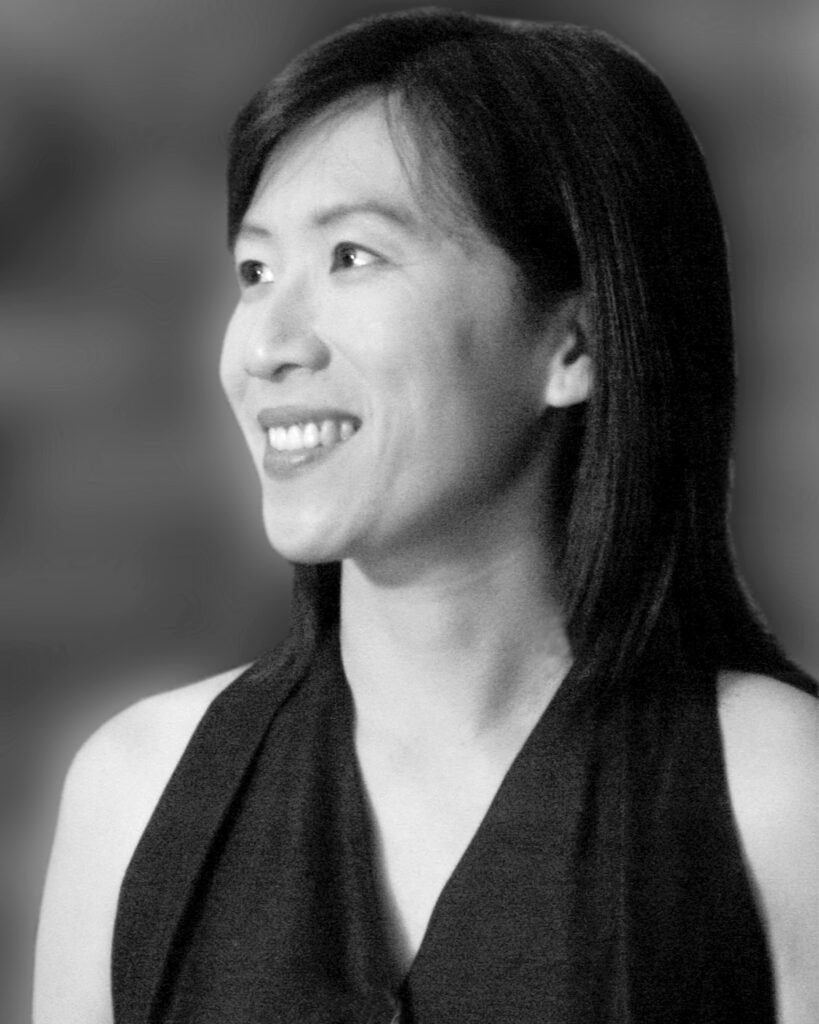 Lishan Hung, DMA
"A major musician of tremendous stature, a deeply probing artist." (Dr. Tom Wendel, late Chair of the American Beethoven Society.)
 "What a paradise life would be if all the concerts I reviewed were as good as this one.  Pianist Li-shan Hung gave a truly extraordinary performance…, making music at the highest level…." (New York Concert Review)
As a winner of the Artists International Li-shan Hung made her New York recital debut at Carnegie Hall's Weill Recital Hall in 2003 to great acclaim, which led to a return in 2005. Her performance of Cesar Franck's Prelude, Chorale, and Fugue was sited as "perhaps the finest performance of this piece I've ever heard" by Timothy Gilligan in the New York Concert Review.  She has also received high praises from reviews by the Washington Post and Baltimore Sun.
An active soloist and a chamber musician, Li-shan Hung has appeared internationally in such venues as Salle Gaveau in Paris, Cultural Center in Munich, Rachmaninoff Hall in Moscow, Shriver Hall Concert Series in Baltimore, Orpheus Classical Music Series in Chicago, Steinway Society of the Bay Area Recital Series in San Jose, Sejong Cultural Arts Center in Seoul, and National Concert Hall in Taiwan. Lishan has made guest appearances with the Taipei Symphony Orchestra, Stockton Symphony, MasterWorks Festival Orchestra, Palo Alto Philharmonic, Sheboygan Symphony, and Hunan Symphony Orchestra in China.  She has collaborated with many distinguished artists including Menahem Pressler, Roberto Cani, and Delta David Gier.  Her performances have been broadcast on Television and Radio stations in Wisconsin, San Francisco, Seoul, and so on.
Hung has been invited as a guest artist and presented master classes at universities and festivals in the U.S. and Asia, including Vanderbilt University, Ball State University, Youngstown State University, Bowling Green State University, University of Northern Florida, Chinese University of Hong Kong, National Taiwan Normal University, and Xinghai Conservatory in China. She was also a MTNA Indiana State Conference artist in 2015. During the summer she teaches at MasterWorks Festival in Kentucky and Cremona International Music Academy in Italy.
A native Taiwanese, Hung obtained her Doctor of Musical Arts and Master of Music degrees from Peabody Conservatory of the Johns Hopkins University, where she studied with the renowned pianist Ann Schein. In addition, she worked with Jorg Demus, Grant Johannessen, and the Alban Berg String Quartet, and performed in master classes with Abbey Simon, Paul Badura-skoda, Sergei Dorensky, and Evgeny Malinin.
Dr. Hung now serves as Professor of Piano and the Director of the Keyboard Area at Biola University.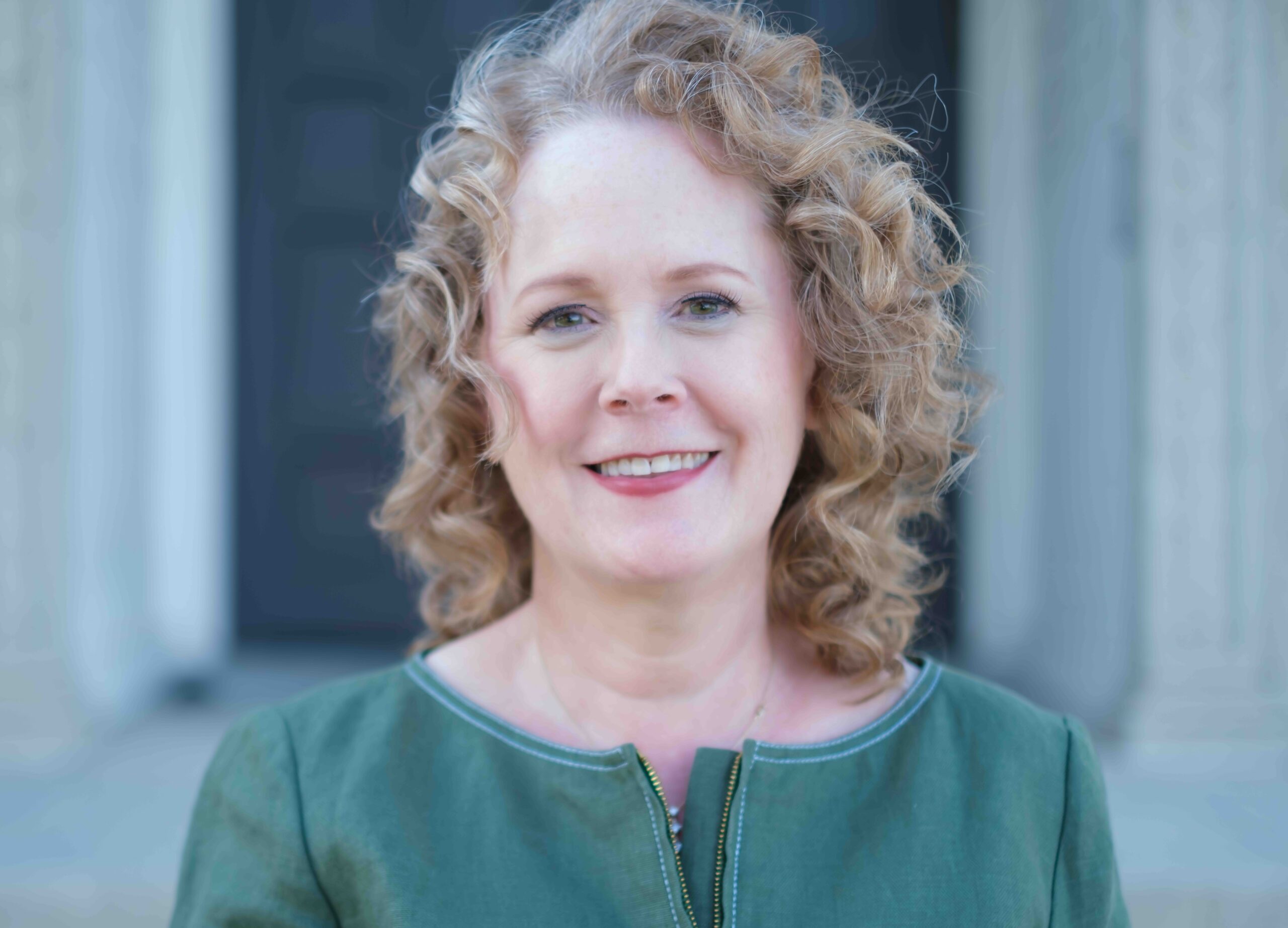 Melanie Galloway, DMA
Melanie Galloway serves as an Assistant Professor of Music at Northern Arizona University in the United States of America, where her teaching responsibilities will include applied voice lessons and serving as the director of the NAU Lyric Opera Theater Program.
Dr. Galloway's passion for teaching and for her students' success and well-being are the driving forces behind her success in training and mentoring young singers. Her voice students have been accepted into renowned training programs including Houston Grand Opera YAVA, Berlin Opera Academy, Pittsburgh Summerfest, Sugar Creek Opera, CoOPERAtive at Rider University, Aspen Opera Center, Music Academy of the West, and SongFest; won scholarships at esteemed graudate schools including Manhattan School of Music, NYU, Boston University, Bard Conservatory of Music, Eastman, and San Francisco Conservatory; won national and international competitions including the Metropolitan Opera National Council District Auditions, James Toland Competition, and Llangollen International Voice of the Future Competition; and accomplished successful early performance careers with companies such as Portland Opera, Opera Naples, and Opera Lafayette, as well as cross-over in currently singing the role of George Washington in the North American tour of Hamilton".
She has previously served as the artistic and stage director of Azusa Pacific University Opera during which time she directed and produced multiple fully-staged complete operas such as "Don Giovanni", "L'Elisir d'Amore", and "Hansel and Gretel" along with musical-theater, operetta and opera scenes programs, taught performance classes, developed a student and community Opera Ballet Corp, and established an Opera Outreach program to local middle and high school children from underserved communities, all for which have been recognized by several awards, including the Azusa School District's Excellence in Teaching Award, and a faculty nomination for APU's Service-Learning Cornerstone Award and a Creative Teaching Grant to specifically support educational outreach.
Melanie continues to be in high demand to give masterclasses and workshops across the country and internationally, including as a Guest Artist in Residence teaching and singing for the Orvieto Musica program in Italy, the Harrower Summer Opera Program, the LA County High School for the Arts, Classical Singer and National Association of Teachers of Singing conventions.
Her prolific singing career has included performances of quintessential opera roles in the soprano repertoire, such as Mimi (La Bohème), Marguerite (Faust), Susanna (Le nozze di Figaro), and Micaëla (Carmen). She has also thrived in the modern repertoire, notably performing in the US premiere of Judith Weir's The Vanishing Bridegroom with Opera Theatre of St Louis. Early career awards also include being awarded the National "Artist on the Rise" award in Belgium, and the Médaille d'Honneur in the Concours Lyrique International de France. Performing internationally has given Melanie a greater understanding and deeper appreciation for people and cultures different from her own.
Using music to create bridges and have a positive impact in our world for good is central to her philosophy and practice both as a musician and teacher. Performing internationally, in Europe, China, Thailand, Philippines and Peru, has provided unique opportunities to benefit world outreach and education in underserved communities, and has inspired her mission to serve as a role model and mentor students to live lives of purpose and make a positive difference using their music, to serve in their communities.
Dr. Galloway continues to pursue her own development as a singer and teacher. She was selected for the 2018-2019 NATS NYC Teacher-Mentor program, and for a 2017 NATS Teacher Professional Development Grant supporting teaching and singing opportunities in Italy. Also, this past summer, she received a grant from Hampsong Foundation to participate in "Singing Down the Barriers" Intensive Workshop on the repertoire of black composers, some of African descent who composed in different languages, held at the University of Michigan with Dr. Louise Toppin.
A champion for the development of young singers, Dr. Galloway seeks to encourage and challenge young singers to achieve their highest level of excellence as young artists.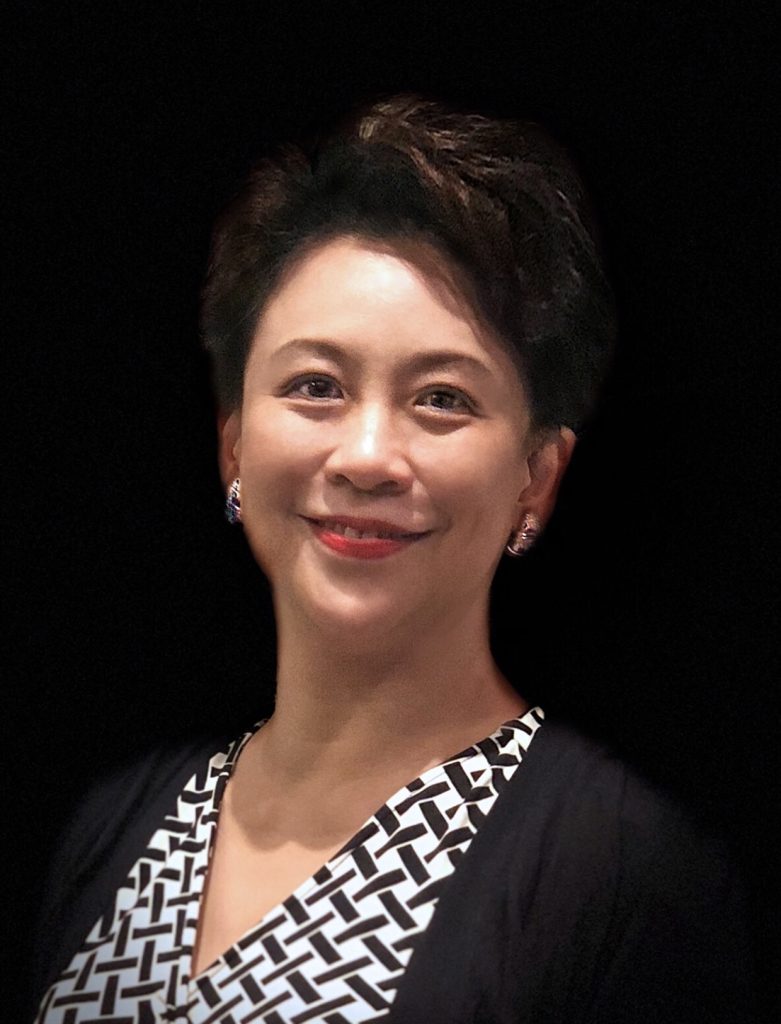 YANG Qing
Chinese renowned Mezzo-soprano, Master Supervisor, Vocal Professor of School of Music at Shanghai Normal University, former opera actor at Shanghai Opera House, Top-level National Actor.
As an opera actor, Ms. Yang has acted important roles in more than ten Chinese and western operas as well as a bunch of art songs in Chinese, Italian, French and German with world-famous conductors, directors and opera actors around the world.
Aa a vocal professor, Ms. Yang emphasizes on both artistic practice and teaching research. She was the first person who founded the course of "Operatic Ensembles" in the school of Music at normal universities in China, which was a major breakthrough in the setting of normal curriculum.
In recent years, Professor Yang has published three albums of "Operatic Ensembles," which domestically filled up the gap in vocal pedagogy in China. These three albums have been the teaching materials for the course of "Operatic Ensembles" initiated and hosted by her. The course of "Operatic Ensembles" also has been rated as Extraordinary Courses.
As a pedagogy researcher, Professor Yang has published the thesis titled "Several Contradictions in Music Performance". She also participated in the seminar of the Vocal Music Academic Committee of the Education Branch of Chinese Education Society, served as the editor-in-chief of "Selected Works of Vocal Music as Textbooks for Higher Education" published by Shanghai Education Publishing House.
In addition, Professor Yang also served as a jury member of the first Bergonzi International Vocal Competition, the National Normal Vocal Music Competition, the CCTV Young Singer's Grand Prix Competition, "Shanghai's Spring" Bel Canto, and Chinese Golden Bell Award for Music.
Professor Yang has taught outstanding students who have won a number of awards in professional and international vocal competitions. Those students have won prizes in the 18th Rolando Nico Rossi International Vocal Competition in Italy, places of top ten in the first Bergonzi International Vocal Competition (Shanghai Division), prizes of top ten in the Bel Canto in Chinese Golden Bell Award for Music (Shanghai Division). There was a large amount of her students have been awarded in National University Musicology (Teacher Education) Vocal Music Graduate Singing Invitational Competition, the CCTV Young Singers Grand Pix Competition (Shanghai and Yangtze River sections), as well as major awards in the Bel Canto group of professional vocal music competitions at the level of nation and province such as "Pearl River Caesarburg Piano" National College Music Education Professional Vocal Competition.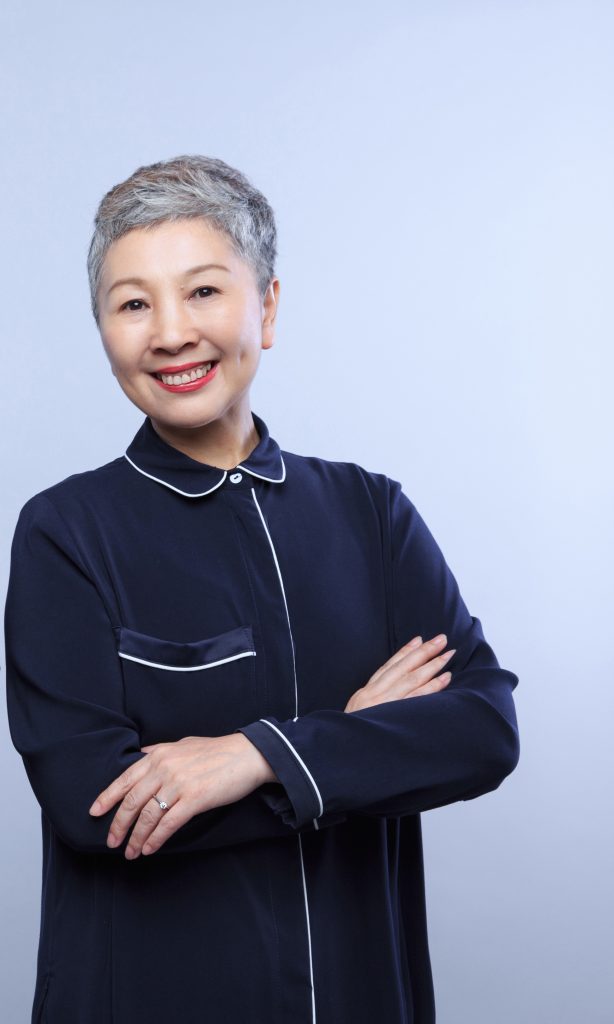 Prof. CHEN Nannan
Member of China Musicians Association (Vocal Category);
Member of China Society of Western Music History;
Professor/ Master Supervisor in Pop Singing and Vocal Music;
Served as Dean of music school at university under the Education Ministry of China;
Vice Chairman of prefectural and municipal musicians' association;
Judge of Examination at Art Education Joint and Music Competitions in All levels.
Have been engaged in vocal music teaching for more than 30 years, Prof. CHEN mainly teaches in pop singing and musical theatres. While teaching, Prof. CHEN also published academic articles and music works, and set up research projects. Students under the tutelage of Prof. CHEN have won awards from competitions in all levels, and a number of them were admitted to major conservatory of music around the world.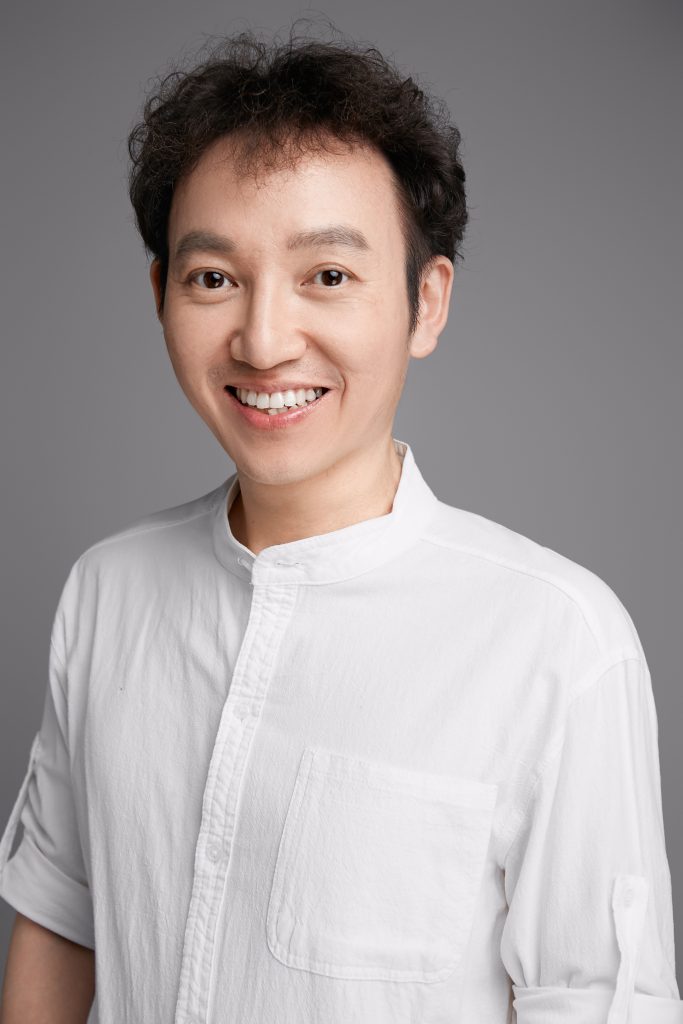 Mickey Yi Zhang
A seasoned pianist, music director and Associate Professor in vocal coach with the Department of Musical Theatre, Shanghai Conservatory of Music since 2007, NYU Shanghai since 2015 and Duke Kunshan University since 2021, Mickey Yi Zhang also retains a distinguished background in classical music.
Having won numerous awards and special citations along the way. He is invited as a guest emcee for a Musical Theatre program at Shanghai Classical Radio Channel of FM 94.7. His Sina V-logs (Chinese Twitter) about Musical Theatre have received more than 100,000 followers and likes.
Musical Direction for Theatres:
2022: Tribute to Gershwin Brothers, Tribute to Jerome Kern.
2021: Disney Gala Live in Concert, Tribute to Irving Berlin, Tribute to Jerome Kern and Cole Porter.
2019: On the Town.
2018: Musical Carnival, Salute to Gershwin and Bernstein, Company.
Education:
Music Direction Intensive, Goodspeed Musicals
Visiting Scholar, NYU Steinhardt Department of Music
Master's Degree, Piano Pedagogy, Shanghai Conservatory of Music
Bachelor's Degree, Music: Piano Performance, Xia'men University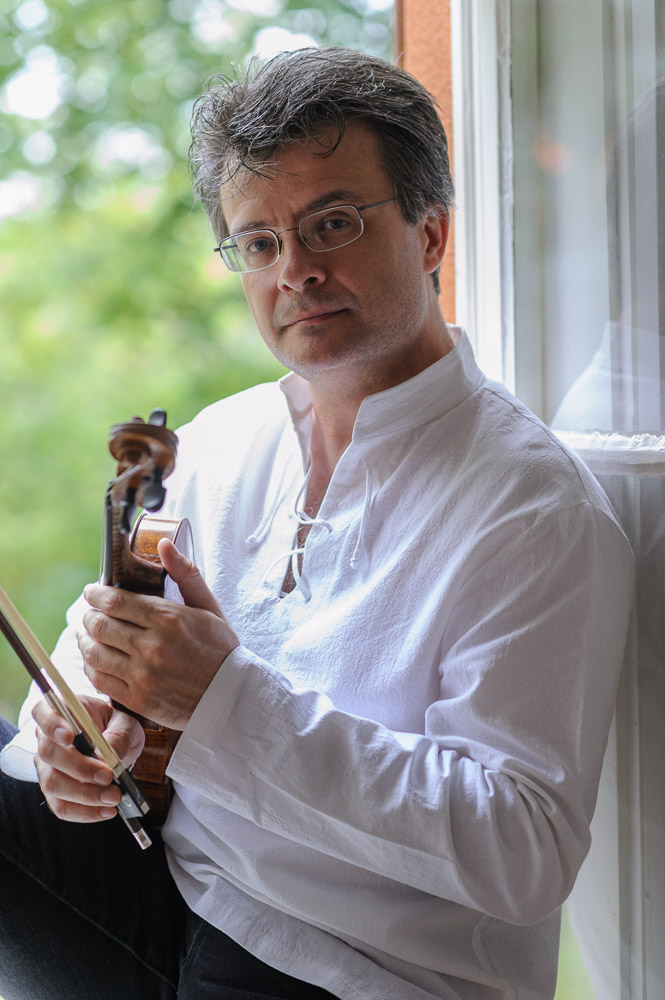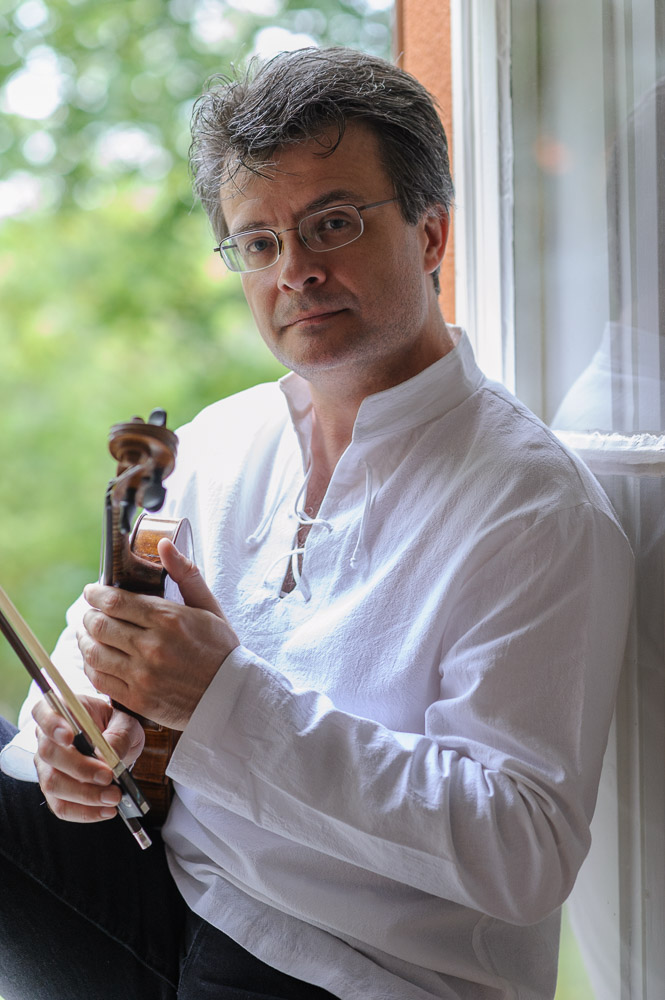 Alejandro Drago, DMA
Violinist, conductor, composer, and teacher Alejandro Drago obtained his Master of Fine Arts in Violin Performance and Pedagogy at the Moscow State Conservatory. In 2008 he received a Doctor in Musical Arts degree in Orchestral Conducting from the University of Southern Mississippi. His discography includes string quartets, concertos, and avant-garde tangos distributed internationally by EMI International label and Naxos Music Library Japan.
As a soloist and chamber musician, he has toured extensively in Russia, the United States, China, Austria, the Czech Republic, Ukraine, Switzerland, Lithuania, Taiwan, Belarus, Italy, France, Brazil, Spain, Serbia, Bosnia-Herzegovina, Romania, the Republic of Moldova, Portugal, Mexico, Colombia, Panama, Paraguay, Ecuador, and Haiti.
He has appeared as a guest conductor with professional and youth orchestras in the USA, Argentina, Brazil, and Romania. Presently he is the Music Director of the Greater Grand Forks Symphony Orchestra (GGFSO).
Alejandro conducts masterclasses, seminars, lectures, and lecture recitals extensively in Asia, Europe, and the United States. He teaches and performs regularly in festivals in Latin America, the US, and Europe. Also, in demand as an adjudicator, he has been a member of the jury of junior and senior international competitions in China, the USA, and Russia.
In July 2008, Alejandro joined the faculty at the University of North Dakota (UND) Department of Music as the Professor of Violin and Viola and Director of the UND Chamber Orchestra.
Alejandro's many awards include a special prize in the Rodolfo Lipizer International Competition (Italy, 1992), third prize in the Petar Konjovich International Young Musicians Competition (Yugoslavia, 1993), and the first prize in the "New Talents in Classical Music" Competition (Buenos Aires, 1997). Highlights of recent seasons include multiple performances of his own Violin Concerto in the USA, Brazil, Belarus, and the Republic of Moldova.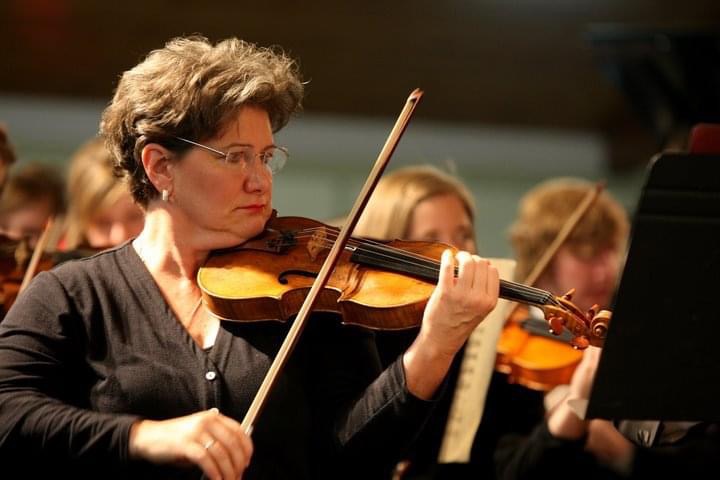 Mary C. Irwin
Violinist Mary C Irwin has a long family heritage of amateur pianists and violinists, starting piano lessons with her aunt at age 4; she is the first of her family to have a career as a professional violinist, which began when she was invited to play in her local symphony at age 15.  Ms. Irwin has a B. Mus with Distinction in Performance from Converse University School of Music and an M. Mus from Northwestern University.  Her principal teachers were Jerrie Lucktenberg, James Ceasar and Myron Kartmann; with additional work with Marge Pardee and Josef Gingold.   Throughout her schooling, Ms. Irwin won numerous competitions to play concertos with orchestras, including the Brevard Music Center; but her primary ambition was to be a symphony player.  She played with the Greenville and Wichita Symphonies, was concertmaster at the 1980 Spoleto Festival, and principal 2nd violinist of the Knoxville Symphony before winning a position with the Columbus Symphony in 1986.  In 1998, Ms. Irwin joined the faculty of the newly established Masterworks Festival, serving as concertmaster, soloist, teacher and orchestral strings coordinator, a position which she continues to hold today.  In 2011, she left Columbus, OH to return to her hometown of Spartanburg, SC, where she was promptly hired as concertmaster of the Hendersonville Symphony and also guest concertmaster of the Brevard Philharmonic.  In addition to her symphonic career, Ms. Irwin has performed continuously throughout her career as a recitalist and chamber musician in China, Japan, Europe and many venues across the United States.  Her piano trio played in Alice Tully Hall; and she was a regular member of the Quattro Corde String quartet for 8 years.
Ms. Irwin also has a great passion for teaching; in the last 25 years, she has helped many students reach a professional skill level; among them is Jeffrey Myers, the first violinist of the internationally acclaimed Calidore string quartet.  In 2017, she founded the Piedmont Chamber Orchestra, a mentoring orchestra which pairs exceptional local high school students with professional musicians in three concerts per year, and features students as concerto soloists.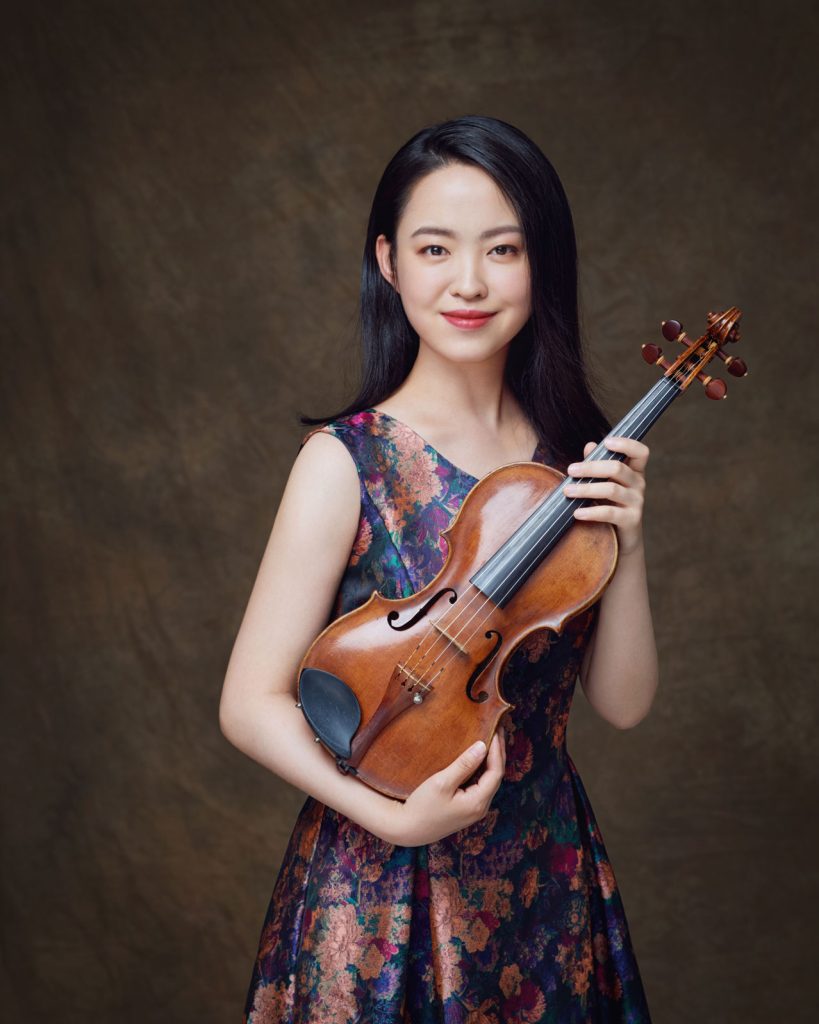 HE Chang
Chinese violinist active in both solo and chamber music stages, Ms. HE Chang currently earned the Doctoral Degree and is serving as an instructor on the violin faculty at the Central Conservatory of Music in Beijing, China, as well as a member of the Violin Society of Chinese Musicians Association.
Ms. He was born in Beijing and started playing violin at age of 5. She was admitted to the Middle School affiliated with the Central Conservatory of Music in 2000. Her teachers include Jin Ming, Lin Yaoji, and Tong Weidong. She was awarded top prizes in a bunch of competitions, including Second Prize in the Youth Division of the 9th National Youth Violin Competition, Second Place at the 12th Chinese Golden Bell Award for Music, First Place in the Youth Division of the 2011 Hong Kong International Violin Competition, and the Fourth Prize in the 2012 8th Seoul International Music Competition.
Chang earned her Master's Degree four years after receiving a bachelor's degree from the Central Conservatory of Music (Beijing) in 2010. Meanwhile, she was awarded a full scholarship to attend New York's Meadowmount School of Music from 2010 through 2012.
He Chang obtained her Graduate Certificate at USC's Thornton School of Music under the tutelage of Professor Midori Goto. She received the distinguished baroque music scholarship established by the Colburn school for two years and received the best chamber musician award at the Thornton School of Music.

During her study at USC, Chang also served as the first violin player for the USC Thornton Symphony and served as concertmaster in the first concert of the 2017 Fall season under the direction of Carl St.Clair.
Outside school, Ms. He has joined her teacher Midori on tours in Mexico and Sri Lanka and given a series of free concerts and recitals to local communities.
Ms.He has participated and performed in numerous masterclasses with Joseph Silverstein, Boris Kushnir, Vadim Repin, Olivier Charlier, Lawrence Dutton, and Qian Zhou. Conductors under whose direction Chang has played include Chung Chi-Yong, Uwe Grodd, Lin Daye, He Rong, Carl St.Clair, Jose Serebrier, and Yoav Talmi.  
In recent years, Ms. He's students have won prizes in a number of national and international competitions such as 3rd Place at the National Youth Concerto Competition,2nd Hong Kong International Music Festival, the Hummingbird Music Festival Chamber Music Competition, and 1st  Prize at the 4th Zhuhai International Mozart Competition for Young Musicians.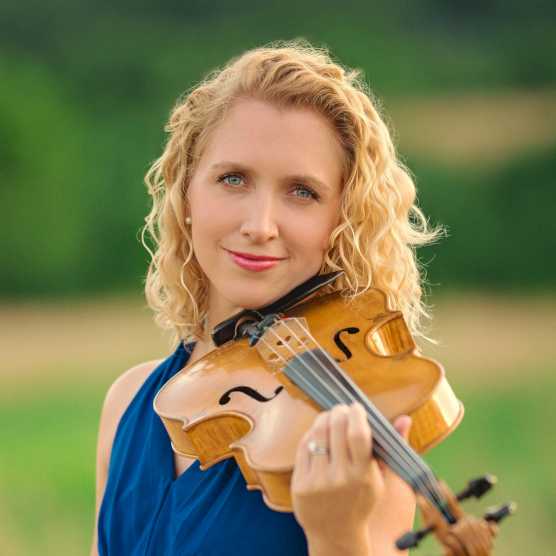 Lauren Burns Hodges, DMA
"A distinguished violist with a refined, mellow tone" (American Record Guide), is currently Associate Professor of Viola at the University of Florida where she also coordinates and teaches Music Appreciation classes. For six years prior, she was Lecturer in Viola at Valdosta State University, Principal Viola of the Valdosta Symphony, violist of the Azalea String Quartet, and Director of the South Georgia String Project. She has performed and taught abroad in Italy, Austria, and France and recently presented recitals, masterclasses, and a body awareness workshop in Shanghai and WuHan, China. She has given masterclasses, clinics, and performances at universities and music schools throughout the country, including Illinois State University, Western Illinois University, the University of Southern Mississippi, the University of Georgia, the University of South Carolina, and at Viola Day events in Morgantown (WV), Birmingham (AL), Valdosta (GA), Atlanta (GA) and Miami (FL). Dr. Hodges has twice been invited to teach masterclasses at the Primrose International Viola Competition and Festival held at the Colburn School, and she has presented at national AVS festivals in Oberlin (OH) and Knoxville (TN). Passionate about promoting the viola and engaging with the community, she hosts an annual viola day at UF and serves as a board member-at-large for the American Viola Society. Originally from South Carolina, Lauren studied at the University of South Carolina, Peabody Conservatory, and the University of Alabama.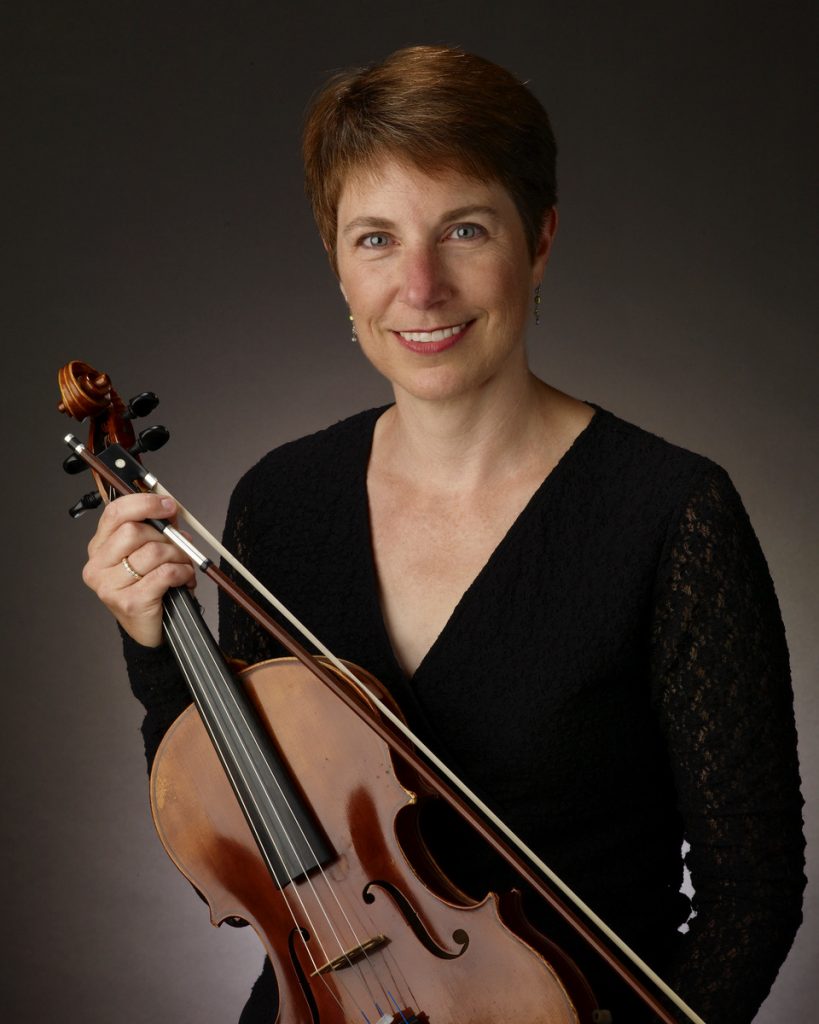 Lisa Boyko
Lisa Boyko joined The Cleveland Orchestra in 1991, after serving as a member of the New Orleans Symphony, Toronto Symphony, and the Minnesota Orchestra. Born in Cleveland and raised in Tucson, Arizona, Ms. Boyko studied for two years in Vienna at the Musikgymnasium and the Hochschule für Musik. In 1985, she received a Bachelor of Music degree from the Cleveland Institute of Music (CIM), where she was a student of Robert Vernon.
Ms. Boyko has appeared as alumni soloist with the Cleveland Institute of Music Chamber Orchestra in the Cleveland premiere of Darius Milhaud's Concertino d'été and continues to perform regularly in solo recitals and chamber music concerts. She is a faculty member at CIM and Case Western Reserve University and has taught at the Encore School for Strings in Hudson and the Masterworks Festival in Spartanburg, SC.
Ms. Boyko is active in local organizations that support and promote music and arts education, including the CIM Alumni Association, Cleveland Chamber Collective, Ohio Viola Society, and Inlet Dance Theatre. In her spare time, she is an avid traveler who also enjoys gardening, reading, and languages.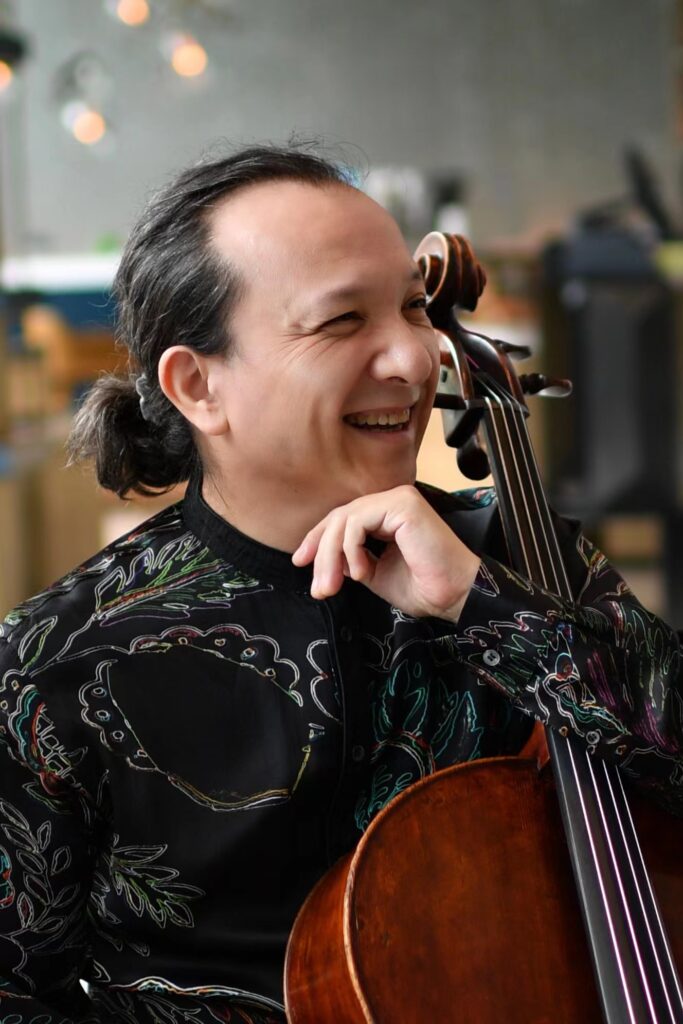 Chu Yi-Bing
In 1986 Chu Yi-Bing was the prize winner at the 42nd Concours International d'Exécution Musicale in Geneva, after graduating with a Premier Prix from Conservatoire National Supérieur de Musique et de Dance de Paris in France where he studied under the tutelage of Maurice Gendron. He was the first Chinese cellist ever to win a prize in a major international Cello competition. He served as principal cellist in Basel Symphony Orchestra in Switzerland between 1989-2004, Chu Yi-Bing was also a guest principal cellist of the Bavarian Radio Symphony Orchestra in Munich, Germany.
Chu Yi-Bing was appointed as cello professor and head of the cello department at the Central Conservatory of Music in Beijing, where he taught between 2004 and 2018. He founded the Chu Yi-Bing Cello Ensemble with his students, the first Cello Ensemble in China, playing countless concerts in a number of diverse cities and provinces, schools, colleges, and universities. Chu Yi-Bing founded the SuperCello festival in Beijing, in 2016. SuperCello is the premier cello festival in China and the biggest of this kind in Asia. Every year it is attended by hundreds of cellists including a number of world-leading performers.
Chu Yi-Bing was a professor at Conservatoire National Supérieur de Musique et de Dance de Paris. The first professor of Chinese nationality in 227 years in this world-famous institution.
Chu Yi-Bing was born in Beijing, China in 1966. His father Chu Yong-Ning, Cellist, and his mother Wang Yao-Ling, a pianist, were both professors at the Central Conservatory of Music (CCOM) in Beijing, China.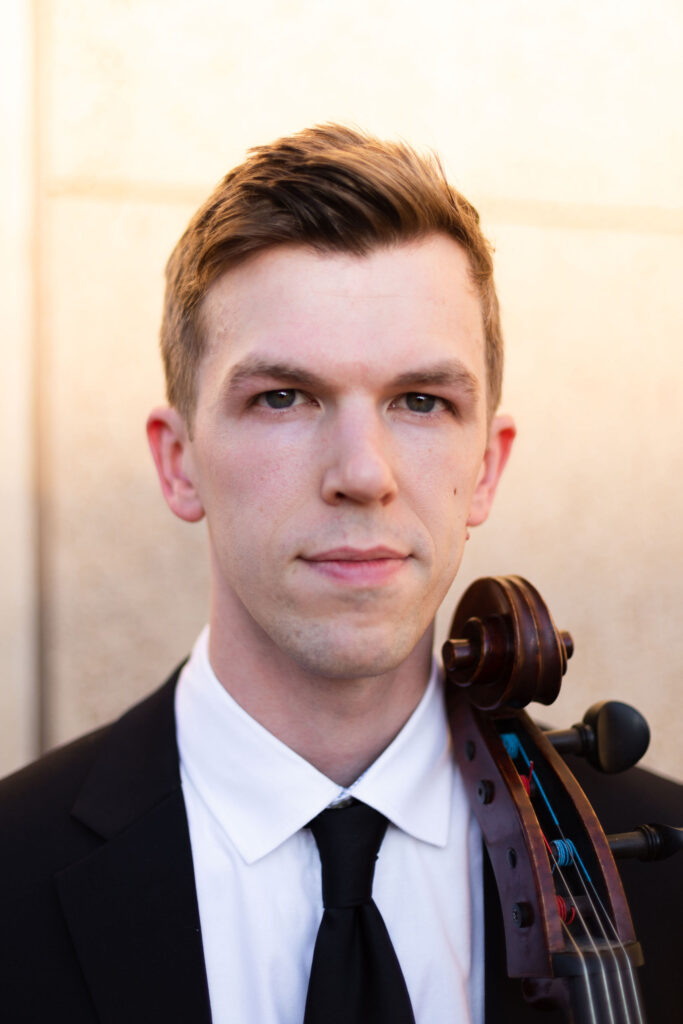 Seth Russell, DMA
Dr. Seth Russell performs internationally as a chamber musician, soloist, and orchestral player. Audiences have praised his technical wizardry, adventurous programming, and inspiring musicianship. He has performed solo and chamber music recitals in venues such as Carnegie Hall's Weill Recital Hall, Boston's Jordan Hall, Eastman's Kodak Hall, and Taipei's Elite Performance Hall. In 2017 and 2019 he was awarded a top prize in the New York International Artists Competition. He is currently in his second season as Principal Cellist of the Greenville Symphony Orchestra in South Carolina. Seth holds a Bachelor's degree in Cello Performance and a Performer's Certificate from the Eastman School of Music, a Master's degree in Cello Performance from New England Conservatory, and a Doctorate of Musical Arts degree from The University of Texas at Austin.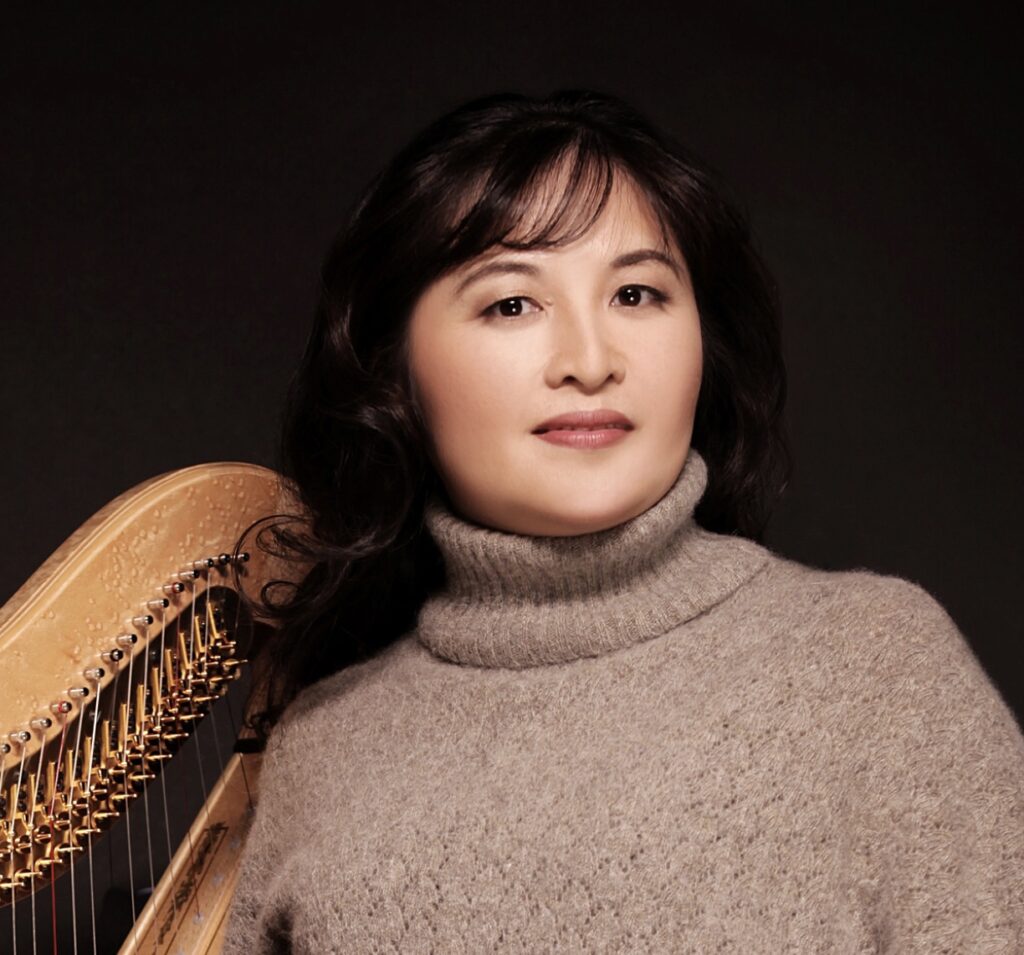 Heaven Fan, DMA
Currently serving on the faculties of the University of Notre Dame, Saint Mary's College, Valparaiso University, and Anderson University, Dr. Heaven Fan is also a member of the artistic faculty of the MasterWorks Festival.  Fan's performances have been featured on National Public Radio (NPR), TV and radio stations in the US, Canada, Central and South America, Europe, Asia, and Australia.  She has been featured on recordings including A Ceremony of Carols with the Notre Dame Children's Choir; Ami Maayani's The Harp Concerti (Fons) as a member of the Pacific Harp Quartet; The Best of Festival of Carols, Volume 1, and Festival of Carols (Naxos) with Indianapolis Chamber Orchestra, Indianapolis Symphonic Choir, Soprano Maria Jette, and the Grammy Award-winning soprano Sylvia McNair. 

A prizewinner in the national Anne Adams Competition of the American Harp Society, the Indiana University Travel Grant Competition, and the Creative Renewal Arts Fellowship Award of the Arts Council of Indianapolis and Lilly Endowment, Fan was invited internationally as a featured soloist in the MasterWorks Festival, the Festival of Chinese Performing Arts in Boston, the Boston Harp Festival, the World Harp Congresses, the International Harp Festival of Mexico, and the New Year Concerts of the Qingdao Municipal Opera and Dance Drama Theater Orchestra in China. 

Fan is an avid advocate of contemporary and chamber music and has worked with composers in numerous projects and given world premieres in the US, Taiwan, and Australia.  She has collaborated in new music and chamber recitals with the members of the Boston, Atlanta, and St. Louis symphonies, as well as faculty members of the Eastman School of Music among others.  As an orchestral musician, Fan has performed with the Indianapolis Symphony, Indianapolis Chamber Orchestra, the National Taiwan Symphony, Contemporary Chamber Orchestra Taipei, Yellow River Symphony of China, and many other leading orchestras.

A sought-after teacher, Fan was selected by the Arpas sin Fronteras ("Harps Without Frontiers") to be featured in a series of interviews, compiled by the National University of the Arts in Argentina, as one of the world-renowned harp professors of the most recognized and prestigious conservatories and universities of the world.  In 2017 Fan was invited by the Central Illinois Roslyn Rensch Chapter as the advisor for the first Auditions and Evaluations program sponsored by the American Harp Society.  In addition, she was the first harp scholar to publish an in-depth analysis on the New Method for the Harp by the early 19th-century English harp virtuoso Elias Parish Alvars.  Fan has been elected as a member to Pi Kappa Lambda, the National Music Honor Society, and classified by the US Government as an Alien of Extraordinary Abilities in the Arts. 

Fan has served on the judging panels for the 2007 National Harp Competition in Taiwan, the 2008 and 2012 Young Artist's Harp Competitions, the FY2012 Individual Artist Program of the Indiana Arts Commission, the 2013 Indianapolis Matinee Musicale Collegiate Scholarship Competition, the 2016 International Harp Competition of Mexico, the 2019 Indiana University Harp Concerto Competition, the 2021 Kansas City Lyra Chapter Harp Competition, and the 2021 Ruth Inglefield Composition Contest of the USA International Harp Competition.  She has also moderated the Competition Forum at the 2017 International Harp Competition of Mexico.  Fan currently serves on the Board of Directors of the prestigious USA International Harp Competition. 

Born in Taiwan, Fan has received her bachelor's degree with highest distinction in both harp and piano from Queensland Conservatorium of Griffith University in Australia, and her master's, Artist Diploma, and doctorate in harp performance from Indiana University under the tutelage of Distinguished Professor Susann McDonald.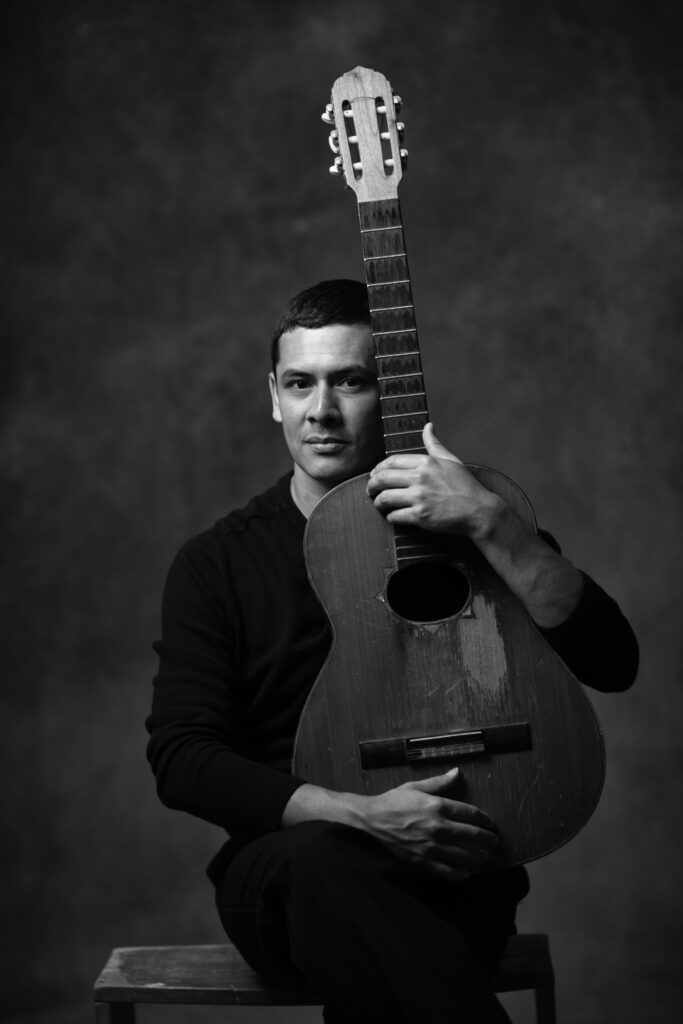 Rodrigo Lara Alonso
Rodrigo Lara Alonso is the founder of Sicarú, a guitar ensemble that has amassed sixteen first prizes in seven countries, including the Guitar Foundation of America's (GFA) Ensemble Competition (2017). 
Rodrigo lives in Cleveland, where he works as a music educator and Latin American and Caribbean Community Liaison for the Cleveland Classical Guitar Society. Rodrigo is a member of Apollo's Fire Diversity - Equity - Inclusivity Committee and The Cleveland Orchestra's Black, Indigenous, Persons of Color (BIPOC) Music Education Advisory Group. 
Rodrigo holds degrees in Music and Latin American Studies from the National Autonomous University of Mexico and postgraduate degrees from the Federal University of Rio de Janeiro and Indiana University Bloomington. He is a Ph.D. candidate in Music Education at The University of Southern Mississippi.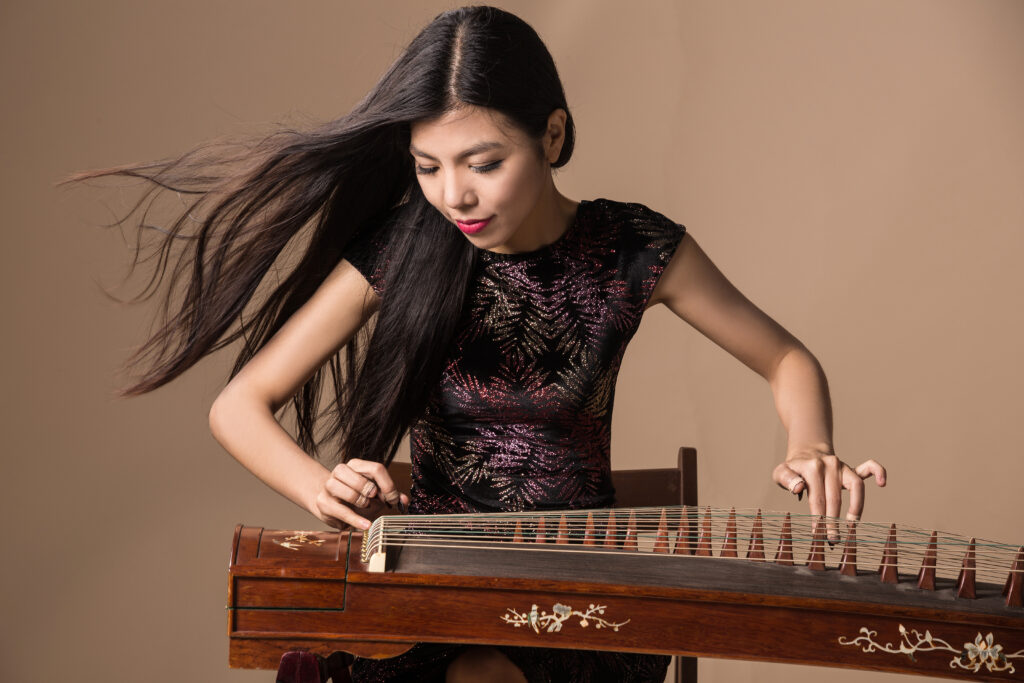 Yuyan Xu
Master of Music in Performance, Yuyan Xu is a 3-time national medal winner of the Guzheng. She published teaching academic papers in Musical and Music of North,and won the Excellent Guide Teacher Award from different authoritative institutions.
She guided her students to win many awards in various competitions, and some of them were admitted to the conservatory of Music.
Ms. Xu founded the Gu-zheng ensemble, led her Gu-zheng group of musicians to hold a performance season every year, and her group won the first prize at Llangollen International Eisteddfod in the UK and performed at Carnegie concert hall USA.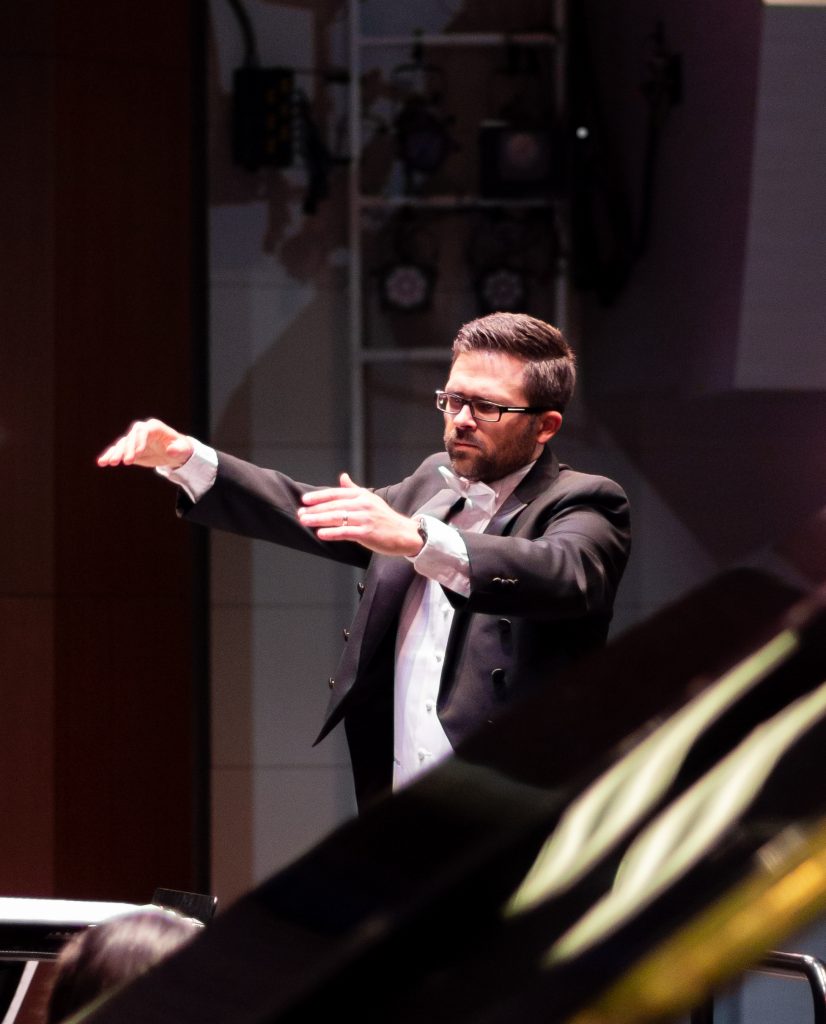 John Burdett, Ed.D.
Dr. John Burdett is an Associate Professor in the Azusa Pacific University School of Music where he serves as Director of Music Education and Wind Ensemble conductor.  His duties include facilitating the music education program, and teaching graduate students pursuing the Master of Music in Conducting and the Master of Music in Music Education degrees. Under his leadership, the APU Wind Ensemble have presented acclaimed performances at the 2018 California All State Music Education Conference and Southern California School Band and Orchestra Association conference and been part of commissioning notable composers including Bill Connor, Dana Wilson, David Biedenbender, Gary Kuo and John Mackey. Their recording of choral compositions set for wind band by Sir John Rutter, Z. Randall Stroope and Kevin Memley, have been utilized by music publishers such as TRN and Imagine Publishing as source recordings for conductors and teachers throughout the world.  Most recently, as a leading member of the California Wind Band Commission Consortium, the Wind Ensemble commissioned and premiered RISE by acclaimed contemporary composer Adam Schoenberg.
Dr. Burdett completed music education and conducting degrees at Azusa Pacific University and California State University, Los Angeles before earning the Doctorate of Music Education from the University of Illinois at Urbana-Champaign, where he served as a teaching assistant in the Music Education and Band Divisions. In addition to his dissertation research into the experiences of students with hearing loss in instrumental music, John's research interests include the performance practice of symphonic compositions with LatinX stylistic influences, the psychosocial components of conducting, the democratization of decision making in large concert ensembles, and increasing accessibility to music education for marginalized student populations. He is fortunate to have had extensive conducting study with Dr. Abel Ramirez, Prof. James F. Keene, and Dr. Roby George, in addition to masterclass study with Donald Hunsberger, Col. Timothy Foley and Michael Tilson Thomas.
Dr. Burdett conducts, performs on saxophone, and records throughout the Los Angeles area and has toured in the United States and Japan with a variety of classical, jazz and commercial ensembles. He has published and presented his research at European and American conferences, including the International Society for Music Education, Spirituality and Music Education, and California Music Educators Association and contributed to the Peter Lang (Oxford) series.  Dr. Burdett has conducted regional and state honor bands and orchestras in Texas and California, and serves as lead adjudicator with the Music Center of Los Angeles Spotlight Awards Classical Instrumental Division.     
In his efforts to support the pursuits of instrumental music teachers and their students, Dr. Burdett co-founded both the California Wind Band Commission Consortium and the Arcadia Music and Arts Symposium. Every summer, the Arcadia Symposium is home to over 400 student musicians and instrumental teachers from various backgrounds and specialties, keen to learn from creative and forward-thinking pedagogues, conductors, philosophers, and performers in discussion and presentation, all aimed at invigorating music education in California and beyond.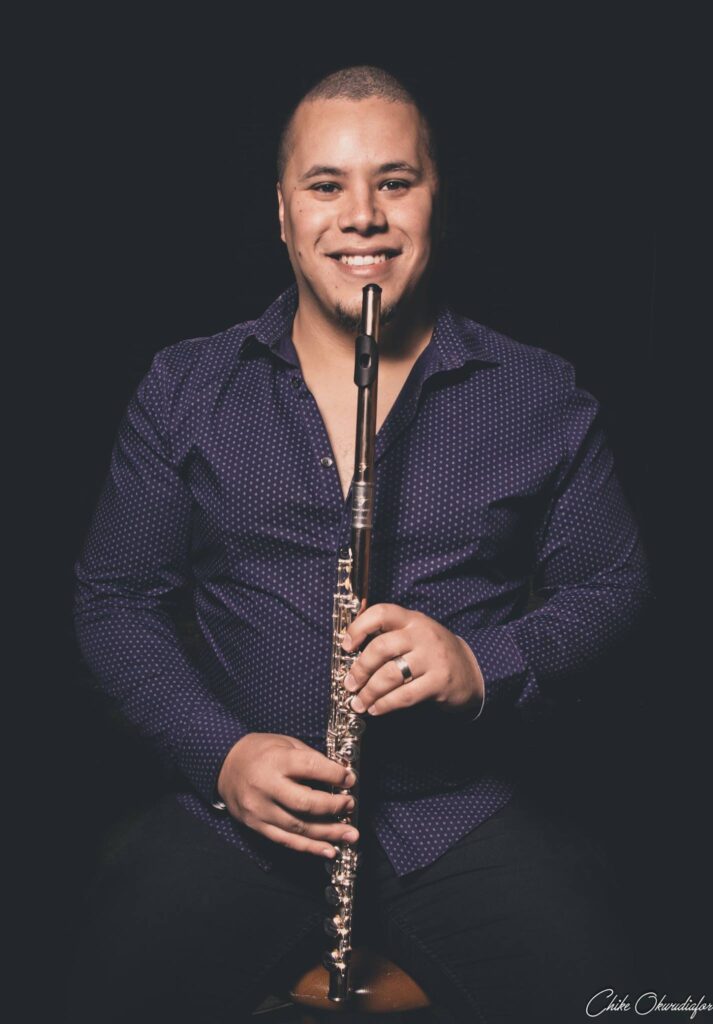 José Valentino Ruiz, PhD
Heartfelt enthusiasm, energy, and excellence combined with missiological prowess, creative ingenuity, a collaborative spirit, thorough strategy, and keen business acumen are attributes beheld by José Valentino Ruiz. Ruiz is a world-renowned flutist, arts entrepreneur, multi-instrumentalists, composer, producer, engineer, arts enterprise leader, and professor who currently resides in Gainesville, FL. Distinguishably, Ruiz semiotically conveys his profound love and relationship with Jesus Christ, family, and people utilizing three instruments––flute, saxophone, and bass guitar––for which he has critically re-defined its expressive boundaries, nuances, and potential. Legendary artists describe Ruiz's artistry as "Very soulful and heartfelt!" (John Patitucci), Amazing and incredible!" (Victor Wooten); "Genius!" (Paquito D'Rivera), "Openly and unequivocally speaks beyond" (Pedro Eustache);"Playing the flute with a fire!" (Hubert Laws); and "The best improvisor on flute!" (Jim Walker), to name a few.
Preeminent awards in various industries as a flutist, producer, composer, audio engineer, and entrepreneur earned by Ruiz: four GRAMMY® Awards (i.e., 2022 Best Latin Children's Album for "A La Fiesta de la Música Vamos Todos" which features his work as flutist, producer, and audio engineer, 2022 Best Christian Album in Spanish Language for "Viviré", which features his work as audio engineer, vocalist and saxophonist, 2020 Best Contemporary Classical Composition for his composition/interpretation of "Sacre" for Flute & Piano, and 2019 Best Christian Album in Spanish Language for "Todo Pasa", which features his work as flutist and audio engineer); two GRAMMY® Award Nominations (i.e., 2016 Best Instrumental Album for "Mosaico" and 2015 Best Latin Jazz Album for "I Make You Want To Move", where he served as flutist, artist, producer, audio engineer, and composer); EMMY® Award (i.e., 2018 Best Cultural Documentary); International Academy of Digital Arts and Sciences' Anthem® Award (i.e., 2023 Education, Art, and Culture—Strategy); Inc. Magazine's Best in Business® Award (i.e., 2022 Advertising company); Inc. Magazine's Power Partner® Award (i.e., 2022 B2B company); Fast Compnay's Top 10 Most Innovative Company® Award (i.e., 2022 Video Agency); Global Genius® Award (i.e., 2022 Outstanding Teacher Award); Academy of Interactive & Visual Arts' 2023 The Communicator® Award (i.e., Consumer Marketing & Communication: Film & Video–Use of Music); eleven Global Music® Awards (i.e., 2023 Christmas Album; 2022 Contemporary Classical Album (x2) for his flute album/compositions, "Embarkation: The Resiliency of Humanity Amid COVID-19" and "Serpent Mound"; 2022 Mixed-Genre Album; 2022 Alternative Music Album; 2022 Vocal Jazz Album for "A Carpenter from Chicago", which features his work as a flutist, audio engineer, and producer; 2022 Experimental Music Album for his flute album/compositions, "Jubilee"; 2022 Nuevo Flamenco Album for "Felices Días" by Maharajah Flamenco Trio (flutist & ethnic flutist); 2022 Funk Fusion Album for his flute/saxophone album, "Rompiendo Fronteras"; 2018 Album of the Year for his work as producer and audio engineer for renowned flutist Viviana Guzman's album, "Song of the Whale"; 2018 Meditation Music Album for "Song of the Whale"); fifty-three Downbeat Music® Awards (record holder and 2006––2022) (i.e., categories as flutist: Jazz Soloist, Small Jazz Group, Blues/Pop/Rock Soloist, Blues/Pop/Rock Group, Latin Group, Engineered Studio Recording, Engineered Live Recording, & Classical Soloist); Academy of Interactive & Visual Arts' Davey® Award (i.e., 2022 Virtual & Remote Experiences); three Association for Marketing & Communication Professionals' Audio Visual Arts Digital® Awards (2023 Platinum, 2023 Gold, and 2022 Gold for Long Form Music Videos); five United Kingdom's Music Industry® Awards; New Vision® Award (Bahamas International Film Festival); University of South Florida Outstanding Young Alumni® Award; Hillsborough County's (Tampa Bay) Commendation® Award for Excellence in Community Entrepreneurship; YAMAHA® Young Performing Artist Award (i.e., flute); National Flute Association Jazz Masterclass Winner, and the Parents' Choice® Award (i.e., 2017 Gold Medal for Children's Music for "Mundo Verde/Green World" which features his work on bass flute). Complete list HERE.
As a flutist and producer, Ruiz created 130+ albums including one for Grammy® Hall of Famer, Alex Acuña, and one duo artistalbum for the Legendary Flutist Jim Walker ("We Are One: An Exploration of Latin American Music") and for American Idol and X-Factor contestants. As an artist, Ruiz headlined 1400+ concerts in countless festivals and venues including Carnegie Hall, Tanglewood Music Center, Music City Center, and Coliseo de Puerto Rico. His compositions for flute solo, flute duo, flute chamber, jazz flute, Latin jazz flute, and flute choir have been performed and world-premeired at the National Flute Association's main Gala concerts, cabaret concerts, and showcases having the most attended showcases for his presentations entitled "Dance Your Flute Off (part 1)", "Dance Your Flute Off (part 2)", and "The Happy Flutist." As a missionary from 2003—2018, Ruiz facilitated 40+ non-profit mission trips with churches to improve access to arts education resources for underserved communities in North America, South America, Africa, Europe, and the Middle East. As a speaker, Ruiz has presented 100+ keynotes, master classes, and workshops at 50+ universities and conservatories in the USA and around the world on best practices in arts business & entrepreneurship, mission-centered production and performance, and on Judeo-Christian theological––philosophical––moral frameworks for artists and musicians. As an entrepreneur, Ruiz maintains on-going joint ventures with several of the world's top-tier creative arts agencies––Resident Media Composer at Hayden5 (2009-ongoing); Global Ambassader at Worldwind Music Ltd. for Trevor James Flutes and Saxophones (2010-ongoing) after being an International Artist for Miyazawa Flutes previously; & Founder & Director at JV Music Enterprises (2005-ongoing). As the founding curricular designer and Program Coordinator of Music Business & Entrepreneurship at the University of Florida's School of Music, Ruiz leads innovation and entrepreneurship initiatives that empower students and faculty.
Award-Winning Albums as Artist-Flutist, Composer, Producer, & Audio Engineer:
For more information and professional music production inquiries, visit: www.josevalentino.com.